Season 3 of the hugely popular VMA Digital Series is here.
This series will again feature many of our industry-leading VMS Instructors, along with a host of special guests, as we continue to explore key topics that are impacting our industry and our people.
Each episode will look to showcase the unique teaching style and learning outcomes that our VMS students get to experience at School each year. If you are a current student looking to return and graduate, or an interested student wanting to attend, join us each episode as our world class VMS Instructors give you a taste of the VMS.
The VMA Digital Series is FREE for all members and their colleagues.
S2.E1 - Let's talk about our Mental Health
Join us for episode 1 in season 2 of the VMA Digital Series. Join radio host, TV personality, and mental health champion Gus Worland as we talk about mental health. As founder and Chairman of the Gotcha4Life Foundation Gus have made it his mission to tackle mental health in our communities and the alarming rate of suicide. Gus will be interviewed by Phil King AVM, VMA Board member, VMS Instructor and Gotcha4Life mate.
Guest Speakers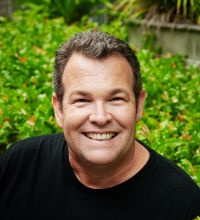 Gus Worland – Australian Radio Host, TV Personality and award winning Toshiba Salesman back in the day.
But more than all that, Gus is a compassionate bloke, still as close to his school mates as he ever has been, wearing his heart on his sleeve. That heart was broken the day shattering news arrived telling him his friend & mentor had taken his own life.
In 2016, Gus hosted the Man Up documentary series on ABC which exposed the issues of stoicism and isolation in todays society and how it can lead to significant mental health issues. At the end of this journey of discovery, Gus decided to set up the Gotcha4Life Foundation, to proactively encourage Aussies to speak up, express their emotions and ensure they all have a close friend in life that they can go to when times are tough. Gus simply does not accept the alarming statistics surrounding suicide and beautiful people take their life every day.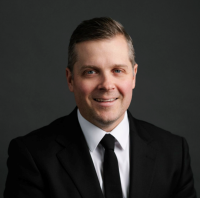 Phil King AVM – General Manager, Adelaide Entertainment Centre & Coopers Stadium
Prior to moving to Adelaide, Phil was the Director of Live Entertainment at the International Convention Centre Sydney (ICCS) from 2016 to 2018 and was part of the pre–opening team. From 2011 to 2015 Phil was the Commercial Manager at Qudos Bank Arena (QBA), Australia's largest indoor arena. Prior to working at QBA, Phil was the Commercial Manager at Suncorp Stadium, widely regarded as the best rectangular venue in Australia, working there from 2004 to 2011.
Phil commenced in the venue management industry at Marvel Stadium in 2001 (formerly Colonial Stadium). Phil is well recognised as a Senior Venue Management Professional with more than 18 years' experience across Stadia and Arena's. Phil is an Accredited Venue Manager (AVM), and an alumnus of the inaugural Venue Management School's Graduate Institute Program, a current instructor at the Venue Management School and a VMA Board Member from 2017 to 2020.
S2.E2 - Challenging Racism
Join us for episode 2 in season 2 of the VMA Digital Series. Racism can effect everyone and anyone that enters our venues – from the talent that performs, our patrons and staff. Join us as we address this significant issue and explore what we can do as venue managers to challenge this.
The Domore Project was launched in August this year with the aim to amplify the discussion around racism, to challenge existing beliefs and raise awareness of the negative impact of racism in all its forms. They have bought together some of Australia's leading performers and athletes to bring this conversation forward. View the powerful video produced by the DoMore project here.
Todd Greenberg
Todd is regarded as one of the most accomplished sports administrators and leaders in Australia.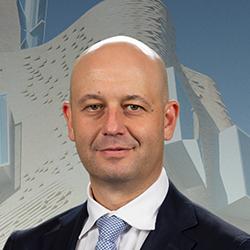 Todd spent the last 5 years as the Chief Executive Officer of the National Rugby League (NRL) & occupied one of the highest profile CEO roles in the country. Todd was responsible for delivering the most watched and talked about sport in Australia daily, with one of the largest participation footprints of any major sporting code.
Prior to his time at the NRL, Todd held several distinguished roles, including six years as CEO of the Canterbury-Bankstown Bulldogs and seven years as General Manager of Commercial Operations at ANZ Stadium – one of the premier stadiums in Australia and home of the Sydney Olympics in 2000.
Todd has been an Australia Day Ambassador since 2010, helping to promote the celebration of Australia Day at community events throughout NSW.
Todd holds a Bachelor of Sports Science degree from the University of NSW and a Masters, Management (Sports Management) from the University Technology, Sydney.
Todd has been a longtime supporter of the VMA, he is a regular guest Instructor at the VMA Leadership Institute and graduated the VMS in 2003.
Dean Widders
Dean Widders is an Anaiwan Indigenous Australian former professional rugby league footballer.
Debuting for the Roosters in 2000, before moving to the Parramatta Eels and then to Souths, Dean played 159 games in the NRL and represented NSW Country in 2006. A skillful forward as a player Dean has always been passionate about Rugby league and what difference it can make in the community particularly for people from remote and rural areas and Indigenous Australians.
Dean currently works with the National Rugby League as an Indigenous Pathways Manager and coaches the South Sydney Rabbitohs NRLW team.
Bruce Djite
Director of Football, Adelaide United and former A-League player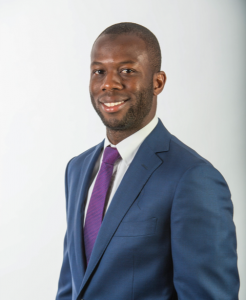 Bruce Djite is a former Socceroo who has played for clubs in several countries including, Turkey, China, South Korea and Indonesia. Bruce has won all domestic trophies with Adelaide United, including the Premiership and Championship double in 2016. Bruce also tops the list as Adelaide United's record goal-scorer.
Bruce spent over 4 years on the Executive and Governance committee of Professional Footballers Australia (the PFA), which is the Australian Players' Union that represents all Australian professional footballers, including the Socceroos and Matildas. He is currently board member of Women Onside, whose goal is to increase opportunities for women's football and women in football. Bruce is also an Ambassador for a number of charities.
Bruce has spent time working at accounting firm PKF Adelaide, Fox Sports Australia and is currently Adelaide United's Director of Football.
Rana Hussain
Diversity and Inclusion Leader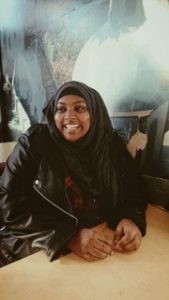 Rana Hussain is a Diversity and Inclusion leader making important inroads into Australian sporting culture and the community at large. One of a handful of women of colour working in the Australian Football League, Rana is a pioneer and a passionate advocate for social inclusion and reducing discrimination through the vehicle of sports and media.
Rana's desire to see more diversity in both media and sport sees her freelance writing, as well as podcasting and broadcasting for the ABC.
Rana is a Board Member of the Victorian Women's Trust, a consultant on the DoMore Project and a member of the Cricket Australia Steering Committee developing the next stage of their Diversity and Inclusion Action plan.
S2.E3 - Green shoots appearing for our industry
Join us for episode 3 in season 2 of the VMA Digital Series. What are some lessons learnt from the recent success of the sporting codes, the historic AFL grand final in Brisbane, performance is starting to return to stage and what some of our major events will look like into next year. Confirmed speakers include: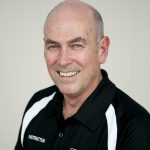 Tim Worton is Group Director of Arenas for ASM Global, the world's largest venue management company. A 28 year veteran of the industry, he has oversight of Qudos Bank Arena in Sydney, Brisbane Entertainment Centre, RAC Arena in Perth and Newcastle Entertainment Centre and works with ASM Global's convention centres on live entertainment. He has served the VMA as a Councillor and President and as an instructor, committee member and Chairman of VMS and Dean of LI.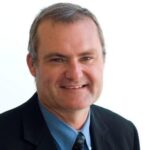 Brock Gilmour is the Chief Executive of the Royal Agricultural Society of NSW. The RAS hosts the annual Royal Easter Show – the largest GA ticketed event in Australia. Since starting with the RAS in 1992 as a casual bar attendant Brock joined the organisation full time undertaken a variety of operational roles in the catering and events before moving into the finance department to make use of his maths and science qualifications. Having worked through more than 10 separate roles with the organisation Brock was appointed their Chief Executive in 2016 where he oversees all activities conducted by the RAS – Business strategy and development, Council and corporate affairs, Government and Stakeholder relations.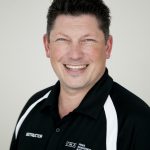 Mark Zundans is currently the General Manager of The Gabba, Brisbane's iconic oval stadium. As a professional in the venue industry for over 20 years, Mark has held senior positions at venues around Australia, overseeing a number of major international sporting and entertainment events including all codes of football, cricket, court sports, motor sport, concerts, and festivals. Mark graduated the Venue Management School in 2003, was awarded his AVM in 2013, and achieved his CVE qualification in 2015. Mark has been an Instructor the Venue Management School since 2011.
S1.W1 - Showcasing Our Industry In Times Of Adversity
Join us for part 1 in the VMA Digital Series as explore how our venues have responded to the challenges facing our industry. Featuring panellists:
Phil King AVM (General Manager – Adelaide Entertainment Centre & Coopers Stadium), discussing Opportunity in Adversity – finding the opportunities that exist through repurposing and knowing what is the right decision when presented with those prospects.
Brendan Hines (General Manager – Spark Arena) with A perspective from the trenches: Business Disruption , Continuity and Recovery, and
Brian Nash (Director of Audio Visual Services – ICC Sydney) talks about Being flexible and innovative in a venue that within in a few weeks lost all events. The creation of fully functioning broadcast quality studios.
S1.W2 - People & Culture – Immediate Challenges & Working from Home
Join us for part 2 in the VMA Digital Series as HR specialists Becc Barry (Venues Live) and Amanda Wilson (MCEC) explore how we are responding to the multitude of challenges COVID-19 is throwing at venues and their workforce. Communications, Leadership, Work From Home, Wellness and Recovery.
S1.W3 - The effects of COVID-19 on the entertainment industry
Join us for a revised week 3 schedule where we will bring you a great discussion on the effects of COVID-19 on the entertainment industry. We have secured Entertainment Editor of the Nine Network and industry legend, Richard Wilkins AM, alongside Dr. David Heslop, Associate Professor and researcher at UNSW, currently advising the NRL's Project Apollo, and leading this esteemed group will be industry icon Tim Worton from ASM Global.
S1.W4 - Relationship Management – Venue and Supplier Perspective
Join us for week 4 as we discuss – Relationship Management – venue and supplier perspective – Join panellists Anthony Duffy from staffing specialists – VIPeople, Tara Filder the GM at Secure Assets and Events, and industry stalwart Rod Pilbeam, COO at ASM Global – as we explore how the pandemic has placed the traditional venue/supplier relationship under enormous pressure. Issues such as cashflow, continuity of services and strategic planning for re-opening are all critical matters if both venues and suppliers are to survive the impact of Covid-19.
S1.W5 - Leadership - The Big Picture of Crisis Management
Join us for part 5 in the VMA Digital Series as industry leaders Andrew Travis (Melbourne & Olympic Parks), Kim Bedier (Tacoma Venues) and Todd Greenberg share their stories on leading teams during challenging times. What strategies have these leaders adopted? What has worked well for them and what would they do differently next time. Where have they been getting their inspiration from? What are their focuses during different phases of dealing with a challenge?
S1.W6 - Business Readiness - reopening & recovery
Join us for part 6 in the VMA Digital Series as we explore how our venues are gearing up for reopening and recovery. Joining us on the panel will the Helen Fairclough, the Director of Business Relaunch at MCEC, Heather Clarke, Head of Event Operations and Planning at the Sydney Opera House and Mark Zundans CVE, the General Manager at The Gabba.
S1.W7 – Introducing the Live Entertainment Industry Forum
Join us for part 7 in the VMA Digital Series as we introduce the Live Entertainment Industry Forum. Recently launched to build confidence in our industry's preparedness to return from the COVID-19 crisis. Join VMA President, Steve Harper CVE, LEIF, Chair James Sutherland, Venues Live Managing Director, Daryl Kerry and Glen Rainsbury CVE, Director of Venue Strategy, Frontier Touring as we discuss this industry initiative.
S1.W8 – Let's finish with a global wrap
Join us for our final webinar in the VMA Digital Series as we bring the industry together from around the global to wrap up where we are, what's next and most importantly what we have learned. Join our VMS Chair, Wayne Middleton CVE as he talks with Tammy Koolbeck CVE, Chair of the IAVM (North America), Mark Cochrane, Regional Manager Asia Pacific for UFI (Asia) and EVANZ (NZ) Chair, Keith Parker, as we take a final look at how COVID-19 has impacted our industry.
Please fill out the below form for video access
You will be sent an automatically generated link in the below section after submission.