The VMA Digital Series returns in 2022 with more key topics relevant to our industry and our people.
The VMA Digital Series is FREE for all Members and their colleagues.
Episode 1: Catering in 2022 - Thursday, 10 February 2022 at 10:00am (AEST)
The VMA's Digital Series returns for 2022 with a look at the innovations being adopted in catering within the venue management industry. Ian Love, the Catering Manager at the Brisbane Entertainment Centre hosts this session with his guests, Dwane Goodman, COO of Gema Group and Chris Bigelow, Founder & Owner, The Bigelow Companies, Inc. (US) and VMS US Instructor.
Meet your Facilitator
Ian Love, Catering Manager, Brisbane Entertainment Centre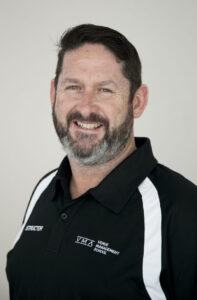 Ian has been keenly involved in food and beverage for the past 30 years and has a comprehensive knowledge of all aspects of catering. Ian has worked across four continents and his experiences range from managing a small pub in Edinburgh, banqueting within five-star hotels in the Canadian Rockies to working for SOCOG at the 2000 Sydney Olympics, managing functions for the Bledisloe Cup at Eden Park in Auckland and in-flight catering with QANTAS. For the past 19 years, Ian has been enthusiastically involved in venue management and has worked in a variety of venues ranging from stadiums to arenas.
Ian is the current Catering Manager at The Brisbane Entertainment Centre, where he has spent the last 14 years developing a strong service culture that focuses on creating memorable experiences. Ian thrives on building and leading successful teams and is renowned for offering exceptional retail and corporate catering. He has also developed one of the best backstage catering operations in the country. Ian completed a Diploma of Venues and Events through the Venue Management School in 2012 and in 2013 Ian attended the IAVM Graduate Institute at Oglebay, US. Ian is well recognised as a senior venue management professional and was designated an Accredited Venue Manager (AVM) in 2014.
Meet your Guests
Dwane Goodman, Chief Operating Officer, Gema Group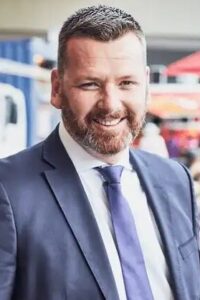 Dwane joined the Gema Group as Chief Operating Officer in 2020, bringing with him 25 years' experience in event delivery, catering and kitchen operation. Dwane is a graduate of the Venue Management School as well as holding a Diploma in Commercial Cookery. Dwane has worked in some of the world's best hotels, stadiums and venues with stints in London, Indonesia and Thailand, as well as a major presence here in Australia.
Dwane is part of the executive management team and oversees the group's day-to-day operations in all the three functional areas of the groups' venue management, major event delivery and aviation lounges. Managing a national workforce in excess of 3000 staff members across events like the Melbourne F1, Moto GP, V8 Supercars, APT cup tennis as well as venues like GIO Stadium, Brookvale Oval, Central Coast Stadium and the Macarthur Bulls home ground in Campbelltown to name a few. Dwane joined the Gema Group following eight years at the Royal Agricultural Society of NSW and Sydney Showground as the head of Catering & Customer Service. In his previous role, Dwane managed the day to day operations of all event and non-event day catering and held the site liquor license. He has delivered 14 Sydney Royal Easter Shows, large-scale music festivals and gala dinners for 2,500 people.
Chris Bigelow, FCSI, CFSP, Founder & Owner, The Bigelow Companies, Inc. (US) and VMS US Instructor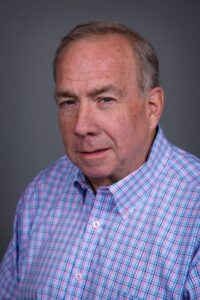 Chris Bigelow is President of the Bigelow Companies, Inc., food and beverage consultants to sports, entertainment, and convention centre facilities. The Bigelow Companies, Inc. has served over six hundred public assembly venues throughout the world; provides consulting services to major sports venues for equipment design; and assisted team owners in their contract selection for their food service partner.
Chris has been in the hospitality business with a concentration in the public assembly market for over forty-seven years. He received a BA in Business Administration, majoring in hotel and restaurant administration at the University of Nevada, Las Vegas. He is a contributor to numerous textbooks on the sports venue industry, including the IAVM Public Assembly Venue Management textbook, where Bigelow authored the Food and Beverage section of the Event and Ancillary Revenue Sources Chapter, continuing to update the section, including its most recent edition.
Chris was named one of the Top 20 Most Influential People in the Sports Facility Design and Management Industry by Street & Smith's Sports Business Journal; is a recipient of the IAVM's Distinguished Allied Member Award; and past Chairman and recipient of the Mickey Warner Distinguished Member Award from the National Association of Concessionaires.Chris has taught on the faculty at the Venue Management Schools in the US, and Europe and been a guest lecturer at the Venue Management School in Australia, Georgetown University, University of South Carolina, Johnson and Wales University, and Ball State University, presenting current venue trends in hospitality to graduate and undergraduate sports management students.
Chris is a Professional Member of the Food Service Consultants Society International, a Certified Food Service Professional for the National Association of Food Equipment Manufacturers, Board Member for Foodservice for the Association of Luxury Suite Directors, and former chair of the International Association of Venue Managers' Board of Regents.
Episode 2: Celebrating the Women of our Industry - Thursday, 10 March 2022 at 10:00am (AEST)
Episode 2 of this year's Digital Series celebrates the women of the venue management industry to coincide with International Women's Day. Rebecca Barry AVM GAICD CPAHRI, Director, People and Culture for ASM Global Asia Pacific hosts this session with her guests.
Meet your Facilitator
Rebecca Barry AVM GAICD CPAHRI, Director, People and Culture for ASM Global Asia Pacific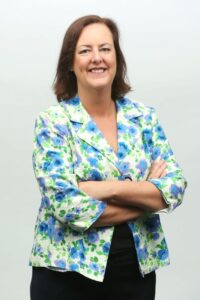 Rebecca (Becc) Barry is the Director, People and Culture for ASM Global Asia Pacific. Becc has held a number of senior positions across her career, including the establishment of the team to operate Stadium Australia ahead of the Sydney Olympics in 2000.
With VenuesLive for a number of years, Becc was most recently the General Manager, Organisational Development based in Sydney and prior to that relocated to Perth for two years and led the establishment, training and supervision of the permanent and casual teams for Optus Stadium as the General Manager, Human Resources.
Becc spent ten fabulous years at the RAS of NSW as the General Manager, Human Resources. In this role she also oversaw the successful development of the Sydney Royal Easter Show Event Volunteer Program consisting of over 400 event customer service volunteers.
Becc has also worked for the Rugby Football Union at Twickenham in London, in the hospitality and publishing industries.
Her expertise spans recruitment, training, performance management, industrial relations, policy development and change management.
Becc has a Bachelor of Commerce degree majoring in Human Resources and Industrial Relations and is a graduate of the Australian Institute of Company Directors. She is an Accredited Venue Manager and a Certified Professional with the Australian Institute of Human Resources.
Meet your Guests
To be announced
Episode 3: Ungerboeck Merger – What it Means for the Industry - April 2022
Steve Mackenzie, Executive Vice President of Ungerboeck and Fred Lazzerini, Senior Vice President International, Ungerboeck explain the Ungerboeck merger and what it means for the venue management industry in episode 3 of the 2022 Digital Series.
Meet your Facilitator
Steve Mackenzie, Executive Vice President, Ungerboeck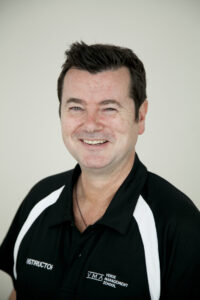 Steve has been involved in the Hospitality and Events industry since 1985, spending almost a decade working within Hotels and Resorts, and since 2004 has been on the technology side of the industry.
After leaving his native New Zealand in 1985, Steve worked on various island resorts in roles such as Purchasing Manager, Duty Manager, Food and Beverage Manager, Operations Manager and Relief General Manager.
Recognising the emerging importance of technology within the hospitality industry, Steve took up a role with the then fledgling Fidelio software company in Brisbane, installing and supporting their Food and Beverage and Front Office solutions. Shortly thereafter, Micros acquired Fidelio to form the world leading hospitality software company Micros-Fidelio and Steve moved to Sydney to take on the role of Operations Manager for the new entity. After several years in this role, Ungerboeck Systems International were looking to open an Asia Pacific office so offered Steve the role of Managing Director. After establishing the office in Sydney, Steve was also responsible for starting an office in Hong Kong and eventually China, before being moved to the Head Office in St. Louis, Missouri where he was made Vice-President Global Sales and oversaw Ungerboeck's expansion globally. Eleven years later and wanting to move back to Australia, Steve took the role of Vice-President, Global Sales for ASP Events, a UK based company specialising in building exhibition websites. It was during this time he also decided to start his own technology consulting business, Mack Events, providing strategies and development ideas to several major international event software companies. After two years back in Australia, Steve was approached by etouches (now Aventri), an award-winning event registration platform to take on the role of Vice-President, Global Sales, in order to spearhead their US and international growth. etouches increased revenues by a factor of 10 times during the five years Steve was there.
He also became heavily involved with many industry associations including the VMA and IAVM, graduating from the Venue Management School in Oglebay, WV in 2007. He served on the Board of the Meetings and Events Association of Australia (MEA), and actively speaks around the world on the topic of event technology. He has sat on the Boards of mobile app company Showgizmo, and event tech not-for-profit teccsociety. He has been an Instructor at the Australian VMS since 2011 and the USA VMS since 2017.
Steve took on the role of President of one of the world's most popular venue management systems, EventBooking in early 2016, who merged with Ungerboeck in May 2021. He is currently the Executive Vice President at Ungerboeck, who provide industry leading event and venue management software. Whilst currently living in the United States, Steve still spends a good portion of time traveling, with his business interests taking him all over the world.
Meet your Guests
Fred Lazzerini, Senior Vice President International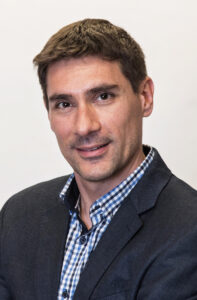 Let's Talk about our Mental Health
Featuring radio host, TV personality, and mental health champion Gus Worland as we talk about mental health. Gus will be interviewed by Phil King AVM, VMA Board member, VMS Instructor and Gotcha4Life mate.
Challenging Racism
Todd Greenberg, former Chief Executive Officer of the National Rugby League (NRL), Dean Widders, an Anaiwan Indigenous Australian former professional rugby league footballer, Bruce Djite, Director of Football, Adelaide United and former A-League player, and Rana Hussain, Diversity and Inclusion Leader discuss how racism can effect everyone and anyone that enters our venues – from the talent that performs, our patrons and staff.
Green Shoots Appearing for our Industry
Featuring Tim Worton, Group Director of Arenas for ASM Global (Asia Pacific), Brock Gilmour, Chief Executive of the Royal Agricultural Society of NSW and Mark Zundans, General Manager of The Gabba as they discuss the lessons learnt from the recent success of the sporting codes, the historic AFL grand final in Brisbane, and what some of our major events will look like into next year.
Marketing your Venue
Featuring Phil King AVM, General Manager of the Adelaide Entertainment Centre and Coopers Stadium and David Ray, Country Manager, Australia at Reddit, as they discuss how marketing is applied to the day-to-day operations of venues.
Changing Technology Requirements
Featuring Steve Mackenzie, Executive Vice President at Ungerboeck and Manish Chandak, President and CEO of Ungerboeck, as they talk about the changing technology requirements of the venue management industry and the modifications venues have had to face due to COVID19.
Contracts and Business Law
Featuring Adam Lister, Group General Counsel for ASM Global (Asia Pacific) and Sam Constance, General Manager of Memberships and Legal for VenuesLive as they discuss how venues have adapted regarding contract and business law over the last 18 months.
Special Edition Webinar - From Lockdown to Lights On - North America in Focus
Wayne Middleton talks with special guests Russ Simons, Managing Partner & Chief Listening Officer with the US based Venue Solutions Group and Meg Walker, GM of Melbourne's Rod Laver Arena, about the current status of the North American industry, their recovery and reopening from COVID and what this can mean for our industry down under.
Special Edition Webinar - From Lockdown to Lights On - Tottenham Hotspur Stadium
ASM Global's Paul Sergeant talks with with special guest Jon Babbs, Stadium Director at EPL Club's, Tottenham Hotspur Stadium, about the return of 62,000 fans to full house EPL games and the implementation of the COVID-Pass.
Special Edition Webinar - From Lockdown to Lights On - Convention & Exhibitions Open For Business
Featuring Helen Fairclough, the Chief Operating Officer at the Melbourne Convention & Exhibition Centre, and special guests Frank Poe, Executive Director at the Georgia World Congress Center Authority with Brad Mayne CVE, President and CEO of the International Association of Venue Managers (IAVM) as they explore the reopening of the convention and exhibition market in North America and the lessons learnt from the recent IAVM's VenueConnect industry conference.
Special Edition Webinar - From Lockdown to Lights On - Addressing the Industry-wide Skills Shortage
Anthony Duffy AVM, the Managing Director of VIPeople addresses the industry-wide skills shortage as our industry reopens with Sarah Derry, Senior Vice President Talent & Culture Pacific at Accor, Richard Andersen CFE, Chief Illuminations Officer at Venues Solutions Group, and Taryn Evans, the Head of People Experience at Melbourne & Olympic Parks.
Showcasing Our Industry In Times Of Adversity
Featuring Phil King AVM, General Manager – Adelaide Entertainment Centre & Coopers Stadium and Brendan Hines, General Manager – Spark Arena discussing Opportunity in Adversity – finding the opportunities that exist through re-purposing and knowing what is the right decision when presented.
People & Culture – Immediate Challenges and Working from Home
HR specialists Becc Barry, Venues Live and Amanda Wilson, MCEC explore how we are responding to the multitude of challenges COVID-19 is throwing at venues and their workforce.
The Effects of COVID19 on the Entertainment Industry
Featuring Entertainment Editor of the Nine Network and industry legend, Richard Wilkins AM, alongside Dr. David Heslop, Associate Professor and researcher at UNSW, with lTim Worton from ASM Global leading this discussion on the effects of COVID-19 on the entertainment industry
Relationship Management – Venue and Supplier Perspective
Panellists Anthony Duffy from staffing specialists – VIPeople, Tara Filder the GM at Secure Assets and Events, and industry stalwart Rod Pilbeam, COO at ASM Global explore how the pandemic has placed the traditional venue/supplier relationship under enormous pressure. 
Leadership - The Big Picture of Crisis Management
Industry leaders Andrew Travis, Melbourne & Olympic Parks, Kim Bedier, Tacoma Venues and Todd Greenberg share their stories on leading teams during challenging times.
Business Readiness - Reopening and Recovery
Featuring Helen Fairclough, the Director of Business Relaunch at MCEC, Heather Clarke, Head of Event Operations and Planning at the Sydney Opera House and Mark Zundans CVE, the General Manager at The Gabba explore how our venues are gearing up for reopening and recovery.
Introducing the Live Entertainment Industry Forum
The VMA Digital Series introduces the Live Entertainment Industry Forum recently launched to build confidence in our industry's preparedness to return from the COVID-19 crisis. Featuring VMA President, Steve Harper CVE, LEIF, Chair James Sutherland, Venues Live Managing Director, Daryl Kerry and Glen Rainsbury CVE, Director of Venue Strategy, Frontier Touring.
Let's Finish with a Global Wrap
Featuring our VMS Chair, Wayne Middleton CVE, with Tammy Koolbeck CVE, Chair of the IAVM (North America), Mark Cochrane, Regional Manager Asia Pacific for UFI (Asia) and EVANZ (NZ) Chair, Keith Parker, as we take a final look at how COVID-19 has impacted our industry and the lessons learnt.
Please fill out the below form for video access
You will be sent an automatically generated link in the below section after submission.