Following feedback from our members, Season 2 of the hugely popular VMA Digital Series is here.
Again the series will feature many of our industry-leading VMS Instructors, along with a host of special guests, as we continue to explore key topics that are impacting our industry and our people.
Set to run at a regular time slot of every second Thursday of the month commencing 11.15AM (AEST).
The VMA Digital Series is FREE for all members and their colleagues.
S2.E1 - Thursday 8th October 2020 11:15 AM (AEST) - Let's talk about our Mental Health
Join us for episode 1 in season 2 of the VMA Digital Series. Join radio host, TV personality, and mental health champion Gus Worland as we talk about mental health. As founder and Chairman of the Gotcha4Life Foundation Gus have made it his mission to tackle mental health in our communities and the alarming rate of suicide. Gus will be interviewed by Phil King AVM, VMA Board member, VMS Instructor and Gotcha4Life mate.
Guest Speakers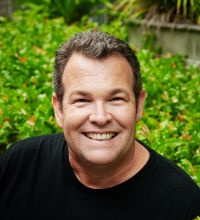 Gus Worland – Australian Radio Host, TV Personality and award winning Toshiba Salesman back in the day.
But more than all that, Gus is a compassionate bloke, still as close to his school mates as he ever has been, wearing his heart on his sleeve. That heart was broken the day shattering news arrived telling him his friend & mentor had taken his own life.
In 2016, Gus hosted the Man Up documentary series on ABC which exposed the issues of stoicism and isolation in todays society and how it can lead to significant mental health issues. At the end of this journey of discovery, Gus decided to set up the Gotcha4Life Foundation, to proactively encourage Aussies to speak up, express their emotions and ensure they all have a close friend in life that they can go to when times are tough. Gus simply does not accept the alarming statistics surrounding suicide and beautiful people take their life every day.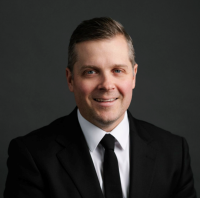 Phil King AVM – General Manager, Adelaide Entertainment Centre & Coopers Stadium
Prior to moving to Adelaide, Phil was the Director of Live Entertainment at the International Convention Centre Sydney (ICCS) from 2016 to 2018 and was part of the pre–opening team. From 2011 to 2015 Phil was the Commercial Manager at Qudos Bank Arena (QBA), Australia's largest indoor arena. Prior to working at QBA, Phil was the Commercial Manager at Suncorp Stadium, widely regarded as the best rectangular venue in Australia, working there from 2004 to 2011. 
 Phil commenced in the venue management industry at Marvel Stadium in 2001 (formerly Colonial Stadium). Phil is well recognised as a Senior Venue Management Professional with more than 18 years' experience across Stadia and Arena's. Phil is an Accredited Venue Manager (AVM), and an alumnus of the inaugural Venue Management School's Graduate Institute Program, a current instructor at the Venue Management School and a VMA Board Member from 2017 to 2020.
S2.E2 - Thursday 12th November 2020 11:15 AM (AEST) - Challenging Racism
Join us for episode 2 in season 2 of the VMA Digital Series. Racism can effect everyone and anyone that enters our venues – from the talent that performs, our patrons and staff. Join us as we address this significant issue and explore what we can do as venue managers to challenge this. Speaker lineup to be announced shortly.
S1.W1 - Showcasing Our Industry In Times Of Adversity
Join us for part 1 in the VMA Digital Series as explore how our venues have responded to the challenges facing our industry. Featuring panellists:
Phil King AVM (General Manager – Adelaide Entertainment Centre & Coopers Stadium), discussing Opportunity in Adversity – finding the opportunities that exist through repurposing and knowing what is the right decision when presented with those prospects.
Brendan Hines (General Manager – Spark Arena) with A perspective from the trenches: Business Disruption , Continuity and Recovery, and
Brian Nash (Director of Audio Visual Services – ICC Sydney) talks about Being flexible and innovative in a venue that within in a few weeks lost all events. The creation of fully functioning broadcast quality studios.
S1.W2 - People & Culture – Immediate Challenges & Working from Home
Join us for part 2 in the VMA Digital Series as HR specialists Becc Barry (Venues Live) and Amanda Wilson (MCEC) explore how we are responding to the multitude of challenges COVID-19 is throwing at venues and their workforce. Communications, Leadership, Work From Home, Wellness and Recovery.
S1.W3 - The effects of COVID-19 on the entertainment industry
Join us for a revised week 3 schedule where we will bring you a great discussion on the effects of COVID-19 on the entertainment industry. We have secured Entertainment Editor of the Nine Network and industry legend, Richard Wilkins AM, alongside Dr. David Heslop, Associate Professor and researcher at UNSW, currently advising the NRL's Project Apollo, and leading this esteemed group will be industry icon Tim Worton from ASM Global.
S1.W4 - Relationship Management – Venue and Supplier Perspective
Join us for week 4 as we discuss – Relationship Management – venue and supplier perspective – Join panellists Anthony Duffy from staffing specialists – VIPeople, Tara Filder the GM at Secure Assets and Events, and industry stalwart Rod Pilbeam, COO at ASM Global – as we explore how the pandemic has placed the traditional venue/supplier relationship under enormous pressure. Issues such as cashflow, continuity of services and strategic planning for re-opening are all critical matters if both venues and suppliers are to survive the impact of Covid-19.
S1.W5 - Leadership - The Big Picture of Crisis Management
Join us for part 5 in the VMA Digital Series as industry leaders Andrew Travis (Melbourne & Olympic Parks), Kim Bedier (Tacoma Venues) and Todd Greenberg share their stories on leading teams during challenging times. What strategies have these leaders adopted? What has worked well for them and what would they do differently next time. Where have they been getting their inspiration from? What are their focuses during different phases of dealing with a challenge?
S1.W6 - Business Readiness - reopening & recovery
Join us for part 6 in the VMA Digital Series as we explore how our venues are gearing up for reopening and recovery. Joining us on the panel will the Helen Fairclough, the Director of Business Relaunch at MCEC, Heather Clarke, Head of Event Operations and Planning at the Sydney Opera House and Mark Zundans CVE, the General Manager at The Gabba.
S1.W7 – Introducing the Live Entertainment Industry Forum
Join us for part 7 in the VMA Digital Series as we introduce the Live Entertainment Industry Forum. Recently launched to build confidence in our industry's preparedness to return from the COVID-19 crisis. Join VMA President, Steve Harper CVE, LEIF, Chair James Sutherland, Venues Live Managing Director, Daryl Kerry and Glen Rainsbury CVE, Director of Venue Strategy, Frontier Touring as we discuss this industry initiative.
S1.W8 – Let's finish with a global wrap
Join us for our final webinar in the VMA Digital Series as we bring the industry together from around the global to wrap up where we are, what's next and most importantly what we have learned. Join our VMS Chair, Wayne Middleton CVE as he talks with Tammy Koolbeck CVE, Chair of the IAVM (North America), Mark Cochrane, Regional Manager Asia Pacific for UFI (Asia) and EVANZ (NZ) Chair, Keith Parker, as we take a final look at how COVID-19 has impacted our industry.
Please fill out the below form for video access
You will be sent an automatically generated link in the below section after submission.