Through our industry partnerships the VMA provides a number of opportunities for student attendance to our annual Venue Management School and Leadership Institute.
VMS SCHOLARSHIPS TO ATTEND SCHOOL
A VMA 'Scholarship to Attend School' allows you to take the next step in your career and sets you on the path to success.
The VMA is here to support your venue management career path  and applying for our scholarships is free and simple. The VMA Scholarships to Attend School provide unique opportunities in areas where you may excel, with scholarships designed to encourage your industry involvement and career success.
Apply today to make the most of your School experience – meet executive level Instructors, like-minded peers and enjoy greater financial freedom.
To qualify, applicants must:
Have adequate experience and a level of skills and knowledge within the venue management industry to appropriately contribute to the School program for which they are applying (i.e. VMS Year 1, VMS Year 2, Leadership Institute).
Currently work within in the venue management industry within the Asia-Pacific region.
Be 18 years of age or above.
Please note: Applying for our scholarships is separate to registering at the Venue Management School or applying to the Leadership Institute.
Applications open: June 2023
Applications close: Friday, 4 August 2023 at 5:00pm
Successful applicants will be contacted by the VMA office by mid August.
                                  SCHOLARSHIP OPPORTUNITIES – SCHOLARSHIPS TO ATTEND SCHOOL
Event Health Management Innovation Scholarship
The Event Health Management Innovation Scholarship to Attend School offers a once-in-a-lifetime opportunity to attend the prestigious Venue Management School, where you'll embark on a transformative journey towards becoming a seasoned industry professional.
Event Health Management understand the value of innovation within the industry as they themselves are specialists in first aid, health and medical services and aim to increase the presence of high quality pre hospital care specific to events and venues.
This scholarship is more than just financial assistance; it's a gateway to unparalleled industry connections and knowledge exchange. Engage with executive-level Instructors who share your passion for creating innovative experiences and to assist in building the next generation of industry leaders.
If you are a forward-thinking individual don't miss this incredible opportunity to receive the Event Health Management Innovation Scholarship and propel your career in venue management. Apply now and unlock your potential to make a lasting impact on the industry.
The winner receives:
Enrolment into either VMS Year 1 or VMS Year 2 or VMA Leadership Institute, plus
$1500 to cover travel and ancillary costs of attendance

Momentus Technologies Diversity, Equality and Inclusiveness Scholarship
At Momentus Technologies, we are passionate about empowering venue and event professionals with the tools, training and support they need to excel in what they do. As part of this commitment, we have worked closely with the Venue Management Association to provide recognition, education, and networking opportunities for the industry.
This year we are proud to be extending our partnership with the VMA by offering a scholarship for one person to attend the Venue Management School held in Kingscliff in November.
The focus of this scholarship will be centred around the themes of diversity, equality and inclusiveness.
We recognise the valuable role that events play in nurturing relationships and breaking down barriers between people. As a result, this scholarship opportunity has been designed to celebrate the diversity in our industry and support the next generation of venue managers who help shape the future of events, making them more inclusive for all.
The winner receives:
Enrolment into either VMS Year 1 or VMS Year 2 or VMA Leadership Institute, plus
$1500 to cover travel and ancillary costs of attendance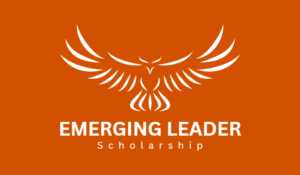 Emerging Leader Scholarship
Kim Bedier CVE and Richard Andersen have instructed for many years at both IAVM's and VMA's Venue Management Schools. They are passionate about the continued professional growth of the next generation of our industry's leaders.
To support their commitment to life-long learning, Kim and Richard are offering a Scholarship to attend school this year at Kingscliff, NSW in November.
This scholarship will be awarded to an Emerging Leader who demonstrates curiosity, self-motivation, collaboration, and resiliency.
The winner receives:
Enrolment into VMS Year 1
SCHOLARSHIPS & BURSARIES FOR ENROLLED STUDENTS
The VMA works with industry partners to support the continuation of students' career through offering a bursary for a VMS Year 1 student looking to complete Year 2 and a scholarship to the US Graduate Institute.

The Momentus Technologies Bursary is awarded to the highest performing Year 1 student at VMS. The winner receives their tuition fees covered for Year 2 VMS.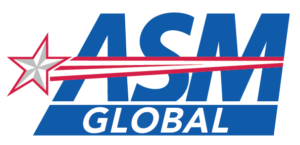 The ASM Global Scholarship is awarded to the highest performing Year 2 student. The winner receives enrolment into the IAVM's Graduate Institute program in the United States along with travel and venue tours up to the value of $10,000.