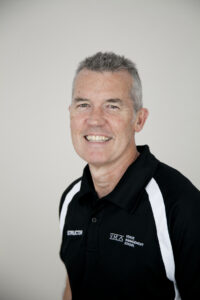 Dean Hassall CVE, VMS Chair
As Principal of Dean Hassall Consulting Pty Ltd (DHC), Dean applies 25 years of industry experience by leading a boutique consultancy that provides advisory services in the areas of major public venue and events management, facility development, and venue business improvement strategies. Government and corporate venue owners and developers, venue managers and operators, hirers, and service providers to the events and entertainment industry—all of DHC's clients rely on strategic and operational input based on business management expertise honed within the venue management profession. Dean provides practical advice based on business management expertise honed within the venues profession, with the aim of helping businesses achieve both their commercial and community objectives. Dean has previously held a number of senior management positions in the sport, major venue and event industry in Queensland, including:
Chief Executive Officer, North Queensland Fury Football Club
Assistant General Manager, Suncorp Stadium, AEG Ogden
Manager – Business Development, Sport and Recreation Queensland
Manager – Venues & Operations, 2001 Goodwill Games Brisbane
Venue Manager, ANZ Stadium, (now Queensland Sports & Athletics Centre), Nathan, Brisbane
Venue Manager, The Sleeman Sports Complex, Chandler, Brisbane
Numerous Board and Committee representations have been fulfilled by Dean, including former Vice Chairman of the Brisbane Racing Club, acting as the Queensland Government's representative on the Board of the Major Sports Facility Authority (now Stadiums Queensland) and a past Director of Queensland Athletics. Dean is a long-term member of the Venue Management Association's Venue Management School Committee. Dean is a graduate of this school and in 1998 was awarded the Ogden IFC Scholarship as outstanding student. For over 15 years, Dean has been a lecturer at the Venue Management School and has lectured internationally on behalf of the  Venue Management School as guest instructor at the IAVM Venue Management School when held in Oglebay, West Virginia, USA on the subject of crowd management. In 2020, Dean was selected as a resident instructor for the IAMV Venue Management School now held annually in Tampa Bay Florida, only the second Australian based industry professional to achieve this honor. In 2010, Dean Hassall was elected to the Venue Management Association Council as the Allied Member Representative and served until May 2017. In May 2011, Dean was announced 2011 VMA Allied Venue Professional of the Year. Educational qualifications include a Bachelor of Human Movement Studies from the University of Queensland, a Graduate Certificate in Management from Queensland University of Technology and a graduate of the VMS Graduate Institute Oglebay USA. Dean has been awarded the CVE, the elite credential of the International Association of Venue Managers; which designates recipient as an expert in venue management (all areas) and wholly dedicated to advancement of the venue industry.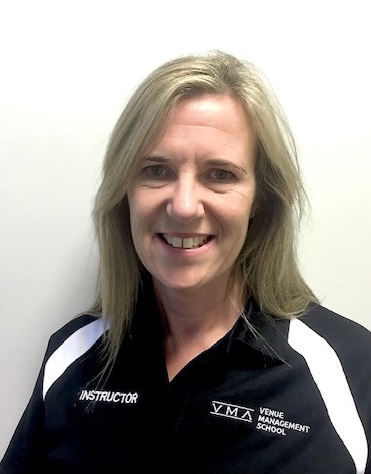 Nelita Byrne AVM
Recently appointed Manager Venues and Events for Tauranga City Council, Nelita has a wealth of experience coming from the Venues team at New Plymouth District Council in Taranaki.  Nelita lead the New Plymouth team overseeing the strategic, business development and operational delivery of Yarrow Stadium a 22,500 multi-code stadium, TSB Stadium three court indoor arena, TSB Bowl of Brooklands a picturesque 15,000 outdoor amphitheatre and TSB Showplace, three theatre and conference facility. With over 18 years' experience in the industry Nelita has worked in various management roles including a senior management role with Taranaki Arts Festival Trust (TAFT).  She is past President of Entertainment Venues Association of New Zealand (EVANZ), winner of the 2018 EVANZ Venue Executive Award and past board member of Performing Arts Network of New Zealand.  In her roles she has worked with team to deliver numerous international sporting and concert fixtures as well as being part of the national touring performing arts circuit. Nelita has to balance the commercial viability of the venues, ensuring quality content, attracting and securing major events while satisfying the community requirements and political expectations. Nelita is passionate about our industry, ensuring our venues and the events provide amazing experiences to our communities, being a platform (whether that be a field, stage or court) to showcase amazing talent, inspiring people to participate or spectate and ensuring their lives an enhanced by the joy entertainment provides.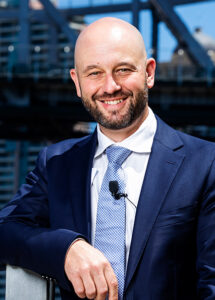 Todd Greenberg
Todd Greenberg is regarded as one of the most accomplished sports administrators in Australia and is currently the Chief Executive of the Australian Cricketers'' Association. Previously, Todd was the Chief Executive Officer (CEO) of the National Rugby League (NRL), as well as a director of the Rugby League International Federation and a director of Touch Football Australia. In late 2017, Todd announced an NRL Holden Women's Premiership would commence in 2018, consisting of four NRL Clubs in the inaugural year (the Broncos, Dragons, Roosters and Warriors.) Outside of domestic competitions, Todd was also responsible for the overall success of both national teams – the Australian Kangaroos (male) and the Harvey Norman Jillaroos (female), together with the success of annual Holden State of Origin men's and women's matches. Todd was promoted to CEO in March 2016, having been the NRL's Head of Football for the previous three years. Prior to his time at the NRL, Todd held several distinguished roles, including six years as CEO of the Canterbury-Bankstown Bulldogs and seven years as General Manager of Commercial Operations at ANZ Stadium – one of the premier stadiums in Australia and home of the Sydney Olympics in 2000. Among other achievements, Todd has been a passionate Australia Day ambassador since 2010 and is a New South Wales Sports Administrator of the Year recipient. Todd holds a Bachelor of Sports Science degree from the University of New South Wales, together with a Master's Degree in Sports Management from the University of Technology, Sydney.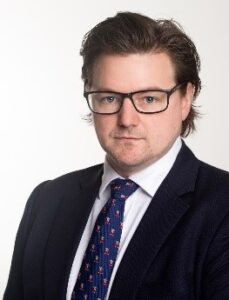 Adam Lister
Adam is the Group General Counsel for ASM Global (Asia Pacific) and head of the group's legal function for all ASM Global's venues, divisions, subsidiaries and investments within a region that covers Australia, New Zealand, Middle East, India and Asia. Starting his career in event management, Adam worked his way up to take on a number of senior roles in venues, based both in Australia and abroad and held positions in venues including Suncorp Stadium, the Beijing Olympic Basketball Arena and the Brisbane Entertainment Centre. Adam then decided to leave the industry and obtain his Juris Doctorate in Law, majoring in Corporate Law and Banking & Finance. Once admitted to the Supreme Court of Queensland Roll of Solicitors and the High Court of Australia Register of Practitioners, Adam took the role as a Judge's Associate in the Federal Court of Australia. Working with a Judge presiding on both Federal Court and Full Federal Court matters around Australia, hearings covered areas of law from copyright, tax, workplace relations, native title, admiralty and corporations law. After his Federal Court placement, Adam practiced within the Mergers & Acquisitions and Major Project's legal teams for a number of years at one of Australia's largest and most prestigious law firms, Clayton Utz. Following a rewarding period in private practice, Adam took the role of Legal Counsel at the International Convention Centre, Sydney (ICC Sydney) which was then under construction in Darling Harbour as part of a billion dollar redevelopment until 2017, when Adam commenced his current position as ASM Global's Group General Counsel and took on his group wide responsibilities. In his current role, Adam has negotiated and seen through to completion a range of matters both locally and internationally, from large-scale investment acquisitions, joint ventures, naming rights, venue management agreements or extensions, all the way through to venue specific hiring, sponsorship and supply agreements.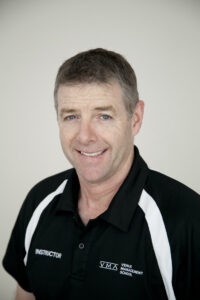 Wayne Middleton CVE
Wayne Middleton is a risk management consultant and Principal of Reliance Risk. Reliance Risk helps public venues, events, sports and companies in the entertainment industry to manage risk. He has over 30 years' experience in management and operational roles in the venues and events industries and over 20 years as a risk management professional. He is also a VMS graduate (1996). Wayne holds a Master Degree in Risk Management, a Bachelor of Business Administration and a Diploma in Security Risk Management. He also holds a Certified Venue Executive (CVE) designation awarded by the International Association of Venue Managers (IAVM).
Paul Sergeant OBE
To date Paul has had a 40 year career in the venue industry. Beginning at the UK's largest theme park Alton Towers in 1981, Paul has been involved in the delivery of over 5,500 major events that have included festivals, concerts and sports events. From Stadium and Commercial Director at Wembley Stadium & Arena, where he spent fourteen years, Paul became the CEO of Millennium Stadium (now Principality), Cardiff in 2003. In 2007, Paul joined AEG Ogden as the GM of Suncorp Stadium, Brisbane and moved on to become CEO of professional rugby union team Scarlets in Llanelli, South Wales. In 2010 Paul re-joined AEG Ogden as GM of Sydney's Allphones Arena (now Qudos Bank Arena), before becoming CEO at Etihad Stadium, Melbourne. After three and a half successful years at Etihad he embarked on a new journey when founding Paul Sergeant Events (PSE). In March of 2019 Paul re-joined the AEG Ogden family (now ASM Global) where he is currently Senior Vice President, Operations – Asia. Paul is a Director of the Asia Pacific Venue Management Association, chair of the 2021 VMA Congress Committee and an instructor at the APAC Venue Management School.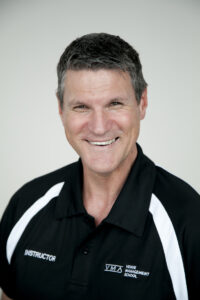 Leighton Wood
GLeighton Wood joined the award-winning Melbourne Convention and Exhibition Centre (MCEC) in November 2010 as Deputy Chief Executive. In February 2012, he was appointed Chief Operating Officer and Deputy Chief Executive and oversees a team of more than 700 employees across Operations, Food and Beverage, Technology, Planning, Security & Safety, Sustainability and Capital Works while also managing the working relationship with MCEC's partners, Plenary Group and BGIS. The 90,000 sqm MCEC sits on the edge of Melbourne's CBD and hosts around 1,500 business, cultural and entertainment events annually and in 2019 attracted over two million visitors and generated in excess of $1 billion in economic impact for the Victorian economy. Leighton is responsible for the day-to-day delivery of the MCEC product and provides high-level strategic advice to the Executive Team and Trust, particularly in the areas of future business planning and ongoing organisational improvement. He is also passionate about sustainability and has driven significant reductions in MCEC's environmental footprint. He is currently President of the Venue Management Association Asia-Pacific. Prior to MCEC, Leighton was chief executive of Melbourne 2006 Commonwealth Games, Melbourne Major Events Company, Sport Knowledge Australia and the Princess Alexandra Hospital Foundation.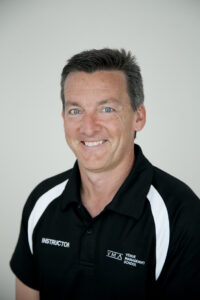 Andrew Travis AVM GAICD, LI Dean
Andrew Travis is the Chief Operating Officer at Australia's leading sport and entertainment precinct, Melbourne & Olympic Parks (M&OP). The former Gold Coast Suns (AFL) Chief Executive Officer and experienced sports and venue management professional is responsible for the operation of a precinct which is notably acclaimed for hosting the Australian Open Tennis, one of only four Grand Slam events in the World and a key pillar of Melbourne's major event strategy. The precincts iconic venues, Rod Laver Arena, AAMI Park, John Cain Arena and Margaret Court Arena also host the city's most celebrated national and international sports and entertainment events. He has a strong background in venue development, having overseen the development of the $144 million Metricon Stadium at Carrara, led the client team in the construction of the iconic $268 million AAMI Park and is currently leading the $272 million Stage 3 Redevelopment at M&OP which includes a new Conference Centre to be known as CENTREPIECE at Melbourne Park. He is a graduate from the International Association of Venue Managers (IAVM) Senior Executive Symposium and was the recipient of the prestigious AFL Graeme Samuel Scholarship. Andrew qualified as a Certified Practising Accountant, is an Accredited Venue Manager (AVM) and a Graduate Member of the Australian Institute of Company Directors (GAICD).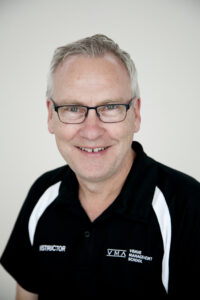 Anthony Duffy AVM
Anthony Duffy is the owner and Managing Director of VIPeople; a division of Venue Industry Professionals Pty Ltd. Anthony has been a part of the venue industry for over 30 years at some of Sydney's iconic sports and entertainment facilities. Prior to the establishment of VIPeople in 2001, Anthony was employed as part of the management team at venues such as ANZ Stadium, Allianz Stadium (demolished), Sydney Cricket Ground, Sydney Aquatic & Athletic Centres and Sydney International Tennis Centre. During this time, Anthony has held executive event and operational management positions, overseeing the delivery of major events across various sporting codes including: Rugby League, Rugby Union, AFL, Soccer, Tennis, Swimming, Athletics and Cricket, along with major outdoor concert productions. The highlight of these roles was assuming responsibility as Manager, Events for the delivery of ANZ Stadium operations during its opening and the ensuing initial twelve months of event delivery. Incorporated in Anthony's extensive venue experience is the management of the event day workforce, with responsibilities including all aspects of staffing operations such as recruitment, training, event day management, rostering and employee relations for a workforce of up to 1,000 staff. Prior to the 2000 Olympic Games, Anthony was seconded by SOCOG to manage front of house operations at the Beach Volleyball venue. This position was responsible for staffing, ticketing and customer service at one of the most successful Olympic venues….Bondi Beach. As the owner and Managing Director of VIPeople (a division of Venue Industry Professionals Pty Ltd), Anthony oversees the multitude of significant staffing solutions contracts that VIPeople delivers across Australia. His focus is on guest services, business continuity and improvement strategy, assessing client needs, monitoring service standards, and maintaining and strengthening existing relationships, along with new business development. Anthony has established a reputation as one of the industry's leading trainers in the field of customer service, focusing on event day staff. In recent times, Anthony has established a new company, "Thinking Outside…" delivering signature programs such as "Service Excellence in Venues and Events", working with a range of high profile clients, including:
Taronga Zoo
Stadiums QLD
Netball QLD
West HQ
Michael Cassel Group/Harry Potter & the Cursed Child
Disney Theatrical
Anthony is a former lecturer with the University of Technology (holding a Master of Management Degree from that institution) and possesses a Certificate IV in Training and Assessing. In addition, Anthony is a graduate and instructor (21 years) of both the Venue Management School (VMS) and Leadership Institute (LI). Previously, Anthony has served as Chair of the VMS and currently, as the Dean of the LI. In 2010, Anthony was awarded the inaugural "Allied Venue Professional of the Year" by the VMA Council and in 2013 was awarded "Accredited Venue Manager" status by the Venue Management Association. In 2015, Anthony was one of only four Australians to be awarded the coveted IAVM's "Chairman's Citation", recognising his commitment to development of education in the industry, primarily through the establishment of the Australian Leadership Institute. In 2020, Anthony was re-elected to the VMA Board, having previously served as a Board Member for 12 years.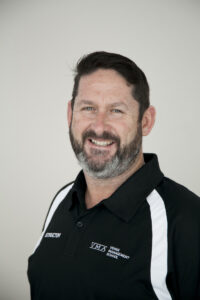 Ian Love AVM
Ian Love has been keenly involved in food and beverage for the past 30 years and has a comprehensive knowledge of all aspects of catering. Ian has worked across four continents and his experiences range from managing a small pub in Edinburgh, banqueting within five-star hotels in the Canadian Rockies to working for SOCOG at the 2000 Sydney Olympics, managing functions for the Bledisloe Cup at Eden Park in Auckland and in-flight catering with QANTAS. For the past 18 years, Ian has been enthusiastically involved in venue management and has worked in a variety of venues ranging from stadiums to arenas. Ian is the current Catering Manager at The Brisbane Entertainment Centre, where he has spent the last 13 years developing a strong service culture that focuses on creating memorable experiences. Ian thrives on building and leading successful teams and is renowned for offering exceptional retail and corporate catering. He has also developed one of the best backstage catering operations in the country. Ian completed a Diploma of Venues and Events through the Venue Management School in 2012 and in 2013 Ian attended the IAVM Graduate Institute at Oglebay. Ian is well recognised as a senior venue management professional and was designated an Accredited Venue Manager (AVM) in 2014.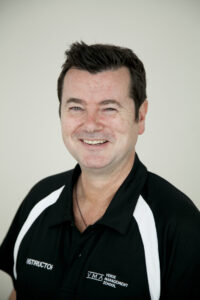 Steve Mackenzie
Steve has been involved in the Hospitality and Events industry since 1985, spending almost a decade working within Hotels and Resorts, and since 2004 has been on the technology side of the industry. After leaving his native New Zealand in 1985, Steve worked on various island resorts up and down the Great Barrier Reef, with 7½ years of that time spent at the exclusive Lizard Island and Dunk Island Resorts. He held roles such as Purchasing Manager, Duty Manager, Food and Beverage Manager, Operations Manager and Relief General Manager. Recognising the emerging importance of technology within the hospitality industry, Steve took up a role with the then fledgling Fidelio software company in Brisbane, installing and supporting their Food and Beverage and Front Office solutions. Shortly thereafter Micros acquired Fidelio to form the world leading hospitality software company Micros-Fidelio and Steve moved to Sydney to take on the role of Operations Manager for the new entity. After several years in this role, Ungerboeck Systems International were looking to open an Asia Pacific office so offered Steve the role of Managing Director. After establishing the office in Sydney, Steve was also responsible for starting an office in Hong Kong and eventually China, before being moved to the Head Office in St. Louis, Missouri where he was made Vice-President Global Sales and oversaw Ungerboeck's expansion globally. Eleven years later and wanting to move back to Australia, Steve took the role of Vice-President, Global Sales for ASP Events, a UK based company specialising in building exhibition websites. It was during this time he also decided to start his own technology consulting business, Mack Events, providing strategies and development ideas to several major international event software companies. After two years back in Australia, Steve was approached by etouches (now Aventri), an award-winning event registration platform to take on the role of Vice-President, Global Sales, in order to spearhead their US and international growth. etouches increased revenues by a factor of 10 times during the five years Steve was there. He also became heavily involved with many industry associations including the VMA and IAVM, graduating from the Venue Management School in Oglebay, WV in 2007. He served on the Board of the Meetings and Events Association of Australia (MEA), and actively speaks around the world on the topic of event technology. He has sat on the Boards of mobile app company Showgizmo, and event tech not-for-profit teccsociety. He has been an instructor at the Australian VMS since 2011 and the USA VMS since 2017. Steve took on the role of President of one of the world's most popular venue management systems, EventBooking in early 2016, who merged with Ungerboeck in May 2021. He is currently the Executive Vice President at Ungerboeck, who provide industry leading event and venue management software. Whilst currently living in the United States, Steve still spends a good portion of time traveling, with his business interests taking him all over the world.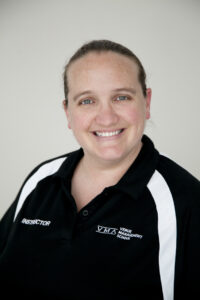 Katherine Norman AVM
Katherine is the Senior Account Manager within Presenter Services at Arts Centre Melbourne (ACM), Victoria Australia. Having attended VMS Australia (2010 and 2011), she was the first student to receive both the Year 1 USI Bursary and Year 2 AEG Ogden Scholarship. She attended the 2013 IAVM GI at Oglebay, WV. In 2014 she commenced as an Instructor and committee member at VMS Australia. In 2019 she was the visiting guest Instructor at the IAVM Venue Management School, in their inaugural year at Saddlebrook, Florida. Her venue career started in Front of House in 2000. She specialised in customer service both at the Arts Centre Melbourne and as Usher Manager at Royal Opera House, Covent Garden. In 2007 she was appointed as Operations Manager, Sidney Myer Music Bowl – one of Melbourne's most iconic outdoor performance venues. 2009 – 2015, she was an Event Manager at ACM, responsible for the relationship management, venue scheduling, contracting, coordination, and whole event overview of events across ACM – in most cases more than 30 performances/week. This iconic precinct manages 7 performance venues and is the Melbourne home of Opera, Ballet, Theatre, Symphony etc. As of June 2015, Katherine leads the Account Management team at ACM, delivering all Performing Arts Events across the precinct, approximately 2500 performances/events in a normal year. The department is responsible for Relationship, Event and Venue Management (booking and scheduling, contracting, ticketing and marketing, event preparation and post event settlement/review). Relationship management continues to be a strong passion for Katherine, as her career progresses. Alongside venue management, Katherine is a Biochemistry Graduate from the University of Melbourne. Katherine is an LGBT+ advocate and mentor. She is also passionate about Equality, with a particular focus on, LGBT+, Gender Diversity, First Nations and Refugees. She is the Secretary of the Board of Consort of Melbourne as well as the Principal Soprano. She's also recorded several podcast for 3MBS and "She Inspires Me". She performs regularly with chamber/early music groups in Melbourne and around the world. Key performances including: Homophonic (Annual LGBT+ Festival) 2010 – Present, World Premiere of Deborah Cheetham's 'Eumeralla' (Melbourne 2018) and all subsequent performances (2019 onwards), Port Fairy Spring Music Festival (Various), Taylor Mac's 24 Hour Show (Melbourne Festival 2017), Notre Dame (Paris, 2016), Westminster Abbey (London, 2016 – for members of the Royal Family) and The Rolling Stones (Melbourne 2014). More details (including recordings) via www.katherinenorman.com.au. When she is at home, Katherine and her wife enjoy: Artisanal home produce (e.g. homebrew, salami, prosciutto, cheese, curing and smoking bacon etc) planning trips in their VW Van and doting on their two Wheaten Terrier dogs.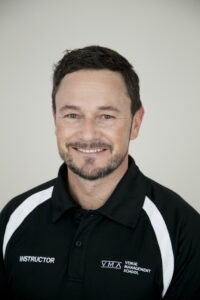 Gavin Taylor AVM
Gavin Taylor, Managing Director of Ticketmaster Australia, is a seasoned venue, business management, and sports administration professional with experience across commercial and government sectors. Gavin moved to Melbourne from Perth in January 2021 to take up the role with Ticketmaster, where he will be responsible for managing all aspects of the company's client related businesses as it relates to the Australian market. Prior to this role, Gavin held the position of Chief Executive Officer at the West Australian Football Commission, the largest not for profit sporting governing body in the State, as well as General Manager at Perth Stadium Management, which operated the award-winning Subiaco Oval. Gavin has also had experience in the government sector and has owned successful small businesses across the health and hospitality industries. Gavin has deep industry knowledge in business strategy, government relations, organisational change management, events and facilities management. A demonstrated history in developing and fostering strong client and stakeholder relations, and building teams with a strong focus on service excellence, underpin some of leadership values which all are exhibited in his role as Managing Director. Gavin holds a Bachelor of Social Science with a specialisation in Leisure and Sports Management from Edith Cowan University, Diplomas in Management (Government & Venue Management) and is an Accredited Venue Manager (VMA). Gavin is a member of the VMA's Venue Management School Committee and has been an Instructor since 2015.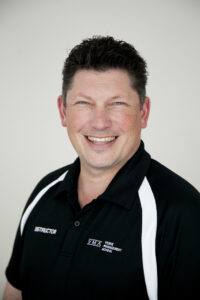 Mark Zundans CVE
As a professional in the venue industry for over 20 years, Mark has held senior positions at venues around Australia, overseeing a number of major international sporting and entertainment events including all codes of football, cricket, court sports, motor sport, concerts, and festivals. Through his career, Mark has worked with all manner of venues in both private and public sectors, including stadia, arenas, race tracks, and community leisure facilities. Mark has held senior, Executive, and consulting roles with some of Australia's leading organisations. Mark is currently General Manager at The Gabba. Through a COVID ravaged year in 2020, Mark led The Gabba team to be amongst the first venues to welcome fans back in significant numbers as well as delivering the historic 2020 AFL Grand Final. His experience covers the full gamut of venue management including all operational and event delivery areas, contract management and venue design and development. He is an enthusiastic and dedicated venue professional and brings an interactive approach to his VMS sessions. Mark has been active in the development of the venue industry in local and international markets as a Board Member with VMA for five years as well as being a member of the IAVM Diversification Committee, and a member of the IAVM Certification Board for the past five years. Mark graduated the Venue Management School in 2003, was awarded his AVM in 2013, and achieved his CVE qualification in 2015.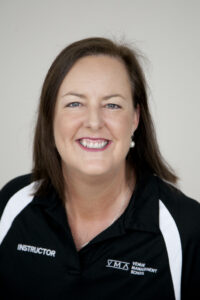 Rebecca Barry AVM GAICD CPAHRI
Rebecca (Becc) Barry is the Director, People and Culture for ASM Global Asia Pacific. Becc has held a number of senior positions across her career, including the establishment of the team to operate Stadium Australia ahead of the Sydney Olympics in 2000. With VenuesLive for a number of years, Becc was most recently the General Manager,  Organisational Development based in Sydney and prior to that relocated to Perth for two years and led the establishment, training and supervision of the permanent and casual teams for Optus Stadium as the General Manager, Human Resources. Becc spent ten fabulous years at the RAS of NSW as the General Manager, Human Resources. In this role she also oversaw the successful development of the Sydney Royal Easter Show Event Volunteer Program consisting of over 400 event customer service volunteers. Becc has also worked for the Rugby Football Union at Twickenham in London, in the hospitality and publishing industries. Her expertise spans recruitment, training, performance management, industrial relations, policy development and change management. Becc has a Bachelor of Commerce degree majoring in Human Resources and Industrial Relations and is a graduate of the Australian Institute of Company Directors. She is an Accredited Venue Manager and a Certified Professional with the Australian Institute of Human Resources.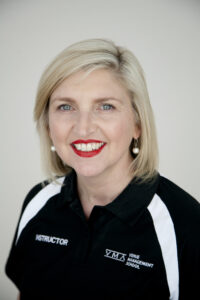 Helen Fairclough
Helen Fairclough is the Chief Operating Officer of Melbourne Convention and Exhibition Centre (MCEC), a role to which she was appointed in June 2021. She originally returned to her hometown Melbourne, Australia from California, USA to join the award-winning MCEC six years ago as their Director of People and Culture and then her role broadened to include responsibility for Business Improvement and Innovation along with People and Culture. At the end of 2019 Helen was appointed to Acting COO role (due to the existing COO's long service leave) for five months and then, following the significant impact of COVID-19 on the events industry, Helen was asked to relaunch MCEC as they emerged from the global pandemic. In her role as Director of Business Relaunch, she explored and delivered innovative ideas to generate new opportunities and revenue streams whilst looking at ways to sustain MCEC's traditional business. All of that was underpinned by the introduction of Agile and new ways of working into MCEC. Prior to MCEC, Helen was the Manager, Global Human Resources Strategy and Talent Management for the Downstream and Chemicals division of Chevron Corporation in San Ramon, California. She has worked in France, the UK, US and Australia and has thirty years of global business experience, ranging from start-up to Fortune 3, in industries as diverse as retail, advertising, government/public sector, creative arts, hospitality, tourism & events, insurance, law, consulting, manufacturing and energy (oil/gas). Helen is a Non-Executive Director of the Victorian Chamber of Commerce & Industry, Executive Council Member of the Victorian Chamber of Commerce & Industry, and member of the Australian American Chamber Commerce Board (San Francisco, USA). Her interests include live music, travelling, fashion (especially shoes) and sport. Helen also pursued a Masters of Entrepreneurship and Innovation from Swinburne University of Technology.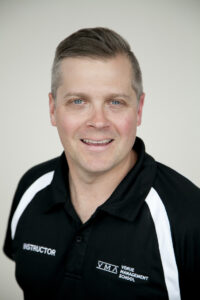 Phil King AVM
Phil King is the General Manager of the Adelaide Entertainment Centre and Coopers Stadium. His role encompasses the overall managerial responsibility for the operational and commercial aspects of both venues. The Adelaide Entertainment Centre is Adelaide's best concert and theatre venue. It is the most flexible venue of its type in Australia, boasting an Arena and a standalone Theatre, allowing the team to run concurrent events utilising both venues at the same time. This provides a flexibility of being able to offer appropriate spaces from 500 patrons up to 12,000. Coopers Stadium is home to the Hyundai A-League's Adelaide United Football Club. The Stadium boasts an immaculate playing surface coupled with an intimate ambience and great viewing. Coopers Stadium is also a fantastic outdoor concert venue. With a capacity of up to 26,000 for concerts, the atmosphere within this boutique Stadium is electric and the sightlines superb for live music fans. Sitting at an Executive Level, his role encompasses team leadership, business development, customer relations management, negotiation of hiring terms, guiding the financial performance of the business to maximise profits and cash flow, marketing of the venues and its services and ensuring a high quality theatre experience. Phil is well recognised as a Senior Venue Management Professional with more than 20 years' experience across Stadia and Arenas. Prior to Adelaide, Phil was the Director of Live Entertainment at the International Convention Centre Sydney (ICCS) from 2016 to 2018. From 2011 to 2015 Phil managed Qudos Bank Arena's (QBA) commercial revenue generating activities and sponsorship opportunities including corporate sales and memberships, ticketing, business events, merchandising and marketing, with a real emphasis on continually developing ideas to enhance existing revenue streams. Preceding QBA, Phil was part of the senior management team at Suncorp Stadium with key responsibilities for contract and tenant management, event day procurement, corporate sales and event day client management, managing the stadium commercial team on membership sales, corporate hospitality, functions sales, marketing and tours. Suncorp Stadium is Australia's premier rectangular sporting venue, home to The Brisbane Broncos, Queensland Reds, Brisbane Roar, Queensland State of Origin and Australian Rugby Union. Phil commenced in the venue management industry at Etihad Stadium in 2001 (formerly Colonial Stadium). Phil is an Accredited Venue Manager (AVM), and an alumnus of the inaugural Venue Management School's Graduate Institute Program.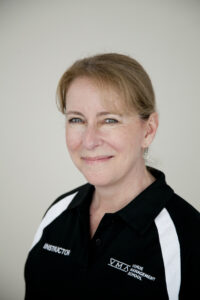 Sue Max
Sue Max is the General Manager, Event & Venue Management for VenuesLive Management Services Pty Ltd at ANZ Stadium. Sue has been involved with the event and venue industry for over 30 years, having worked with various sporting organisations and the Sydney Olympic Committee for the Olympic Games (SOCOG), which she joined in 1997. Prior to the Olympic Games, Sue took up a permanent position with the Olympic Stadium (now ANZ Stadium) not long after the venue opened in 1999 and was the Stadium's Operations Manager during the Olympic and Paralympic Games. Sue has been in her current role since 2004 and is part of the Stadium's Leadership team. She is responsible for the Stadium's Hirer relationships, the day-to-day operation of ANZ Stadium and leads the planning and delivery of all events, including the event day operation of the venue. Sue is also the Licensee for ANZ Stadium, which is one of the largest licensed premises in NSW. Sue's departmental reports include Event Operations, Venue Operations and Staffing Operations & Services. Key responsibilities include ticketing, security, medical, risk management, emergency management, cleaning and waste management, the recruitment, training and management of the Stadium's 1,800 strong in-house casual workforce and the operational relationships with Police, emergency service agencies, Local Government and Traffic and Transport authorities. By virtue of the breadth of Sue's role, her primary responsibility is to ensure that the Stadium's operation, including its event planning process, is fully integrated across all internal and external stakeholders. Since joining the ANZ Stadium team, Sue has been involved in the planning of all of the Stadium's major events including the 2000 Olympic and Paralympic Games, 2003 Rugby World Cup, the highly successful 2015 Asian Football Cup and some of the largest entertainment (concert) events held in Australia. Sue has a strong background and interest in risk management and public safety and is a member of the Business Advisory Group for Crowded Places, which provides advice at a national level to Government, Police jurisdictions and Counter Terrorism agencies regarding the security and management of Crowded Places. VenuesLive was appointed as the Operator of Perth's Optus Stadium in 2016 and Sue relocated to Perth in June 2016 to December 2016, to assist with setting up the VenuesLive's Perth management team. More recently, VenuesLive has been appointed as the Operator of the new Western Sydney Stadium and Sue is part of the management team working on the pre-operational planning phase in readiness for the Stadium's opening in 2019. Sue has a particular passion for the development of organisational culture and capability and delivering world-class events and customer service.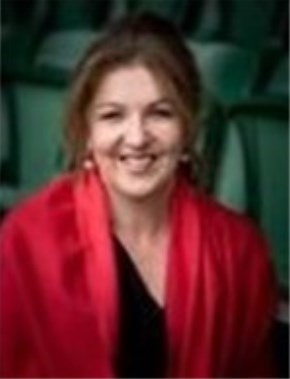 Donna Price
Donna Price is the General Manager, People and Culture for the Melbourne Cricket Club. Donna has held a range of senior line management and HR management roles with a range of leading companies within the banking and finance sector, and over recent years within the sport and entertainment sector, including the Victoria Racing Club, Melbourne & Olympic Park, Marvel Stadium and the Melbourne Cricket Club.
Donna has held the roles of EGM People & Culture at the Victoria Racing Club, as well as GM People & Culture at Melbourne & Olympic Parks, which is the home of Rod Laver Arena, Hisense Arena, AAMI Park as well as the Australian Open. Since late 2013, Donna has held the position of General Manager, People and Culture at the Melbourne Cricket Club. Donna's focus in these organisations has centred on the implementation of a range of employee engagement initiatives across multiple workforces, creating and building a high performance, customer focused culture to ensure that each of those organisations continue to be recognised as leading sports and entertainment venues both within Australia and throughout the world. At the Melbourne Cricket Club, Donna has been one of the architects of the design and implementation of a CARE customer service program, touching all parts of the MCG operations, including over 1500 staff and partners.
This program has won numerous awards, both within Australia and internationally, with the MCC recognised with back to back Australian and International awards, including winning "The Best of the Best" at the 2019 Australian Service Awards and the International Service Excellence Award (Medium Business) from the Customer Service Institute of America. Donna was also awarded the Customer Service Executive of the Year (Service Champion) in late 2019.
Prior to working in the sport and entertainment sector, Donna was the Head of Organisation Development and Talent at FOXTEL Her earlier experiences include fulfilling the role of Head of Professional HR Services and Customer Experience for ANZ Banking Group, as well as leading ANZ's HR Shared Services Centre across both Australia and New Zealand.
Donna has a Bachelor of Arts (major in Psychology), a Diploma in Human Resource Management and a Masters in Counselling (Psychology). She is also an accredited Executive Coach. She works as a Venue Manager at the MCG on event days, and has recently completed a program with Harvard Business School on Transforming the Customer Experience. She is also part of the Deakin University Sports Management Advisory Group.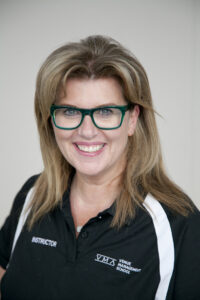 Meg Walker
Meg Walker has been involved in venue management since 2001 and is the General Manager – Touring for Melbourne & Olympic Parks Trust (M&OP). MOP covers some 40 hectares and in addition to the vast public space includes four ticketed facilities; Rod Laver Arena, Margaret Court Arena, AAMI Park and Hisense Arena. The precinct is currently undergoing a major redevelopment which will span over 15 years. MOP has more than 2.5 million ticketed patrons annually and hosts more than 350 ticketed events including the Australian Open. As the General Manager – Touring, Meg manages all Rod Laver Arena event contracting; overseeing all non-operational aspects of the hire; together with contracting entertainment events in AAMI Park, Hisense Arena and Margaret Court Arena with the MOP's Loyal Hirers. She has had contractual involvement in international events such as the Fina World Cup (Swimming) and the 2006 Commonwealth Games and the start-up of Melbourne Victory at Olympic Park in 2003. As the Chair of the VMS, she is leading a Committee that is passionate about the future leaders of Venue Management Association, introducing the Diploma of Venue Management and ensuring that the VMS is continuing to grow as a brand. Meg was a graduate of PVMS in 2004 and in 2011 completed the Graduate Institute program at the Venue Management School in Oglebay in Pittsburgh, USA. In June 2016, Meg was the guest international lecturer in Oglebay, focusing on Booking and Scheduling. Prior to joining MOPT Meg was involved in the fashion industry working for leading fashion houses including Palmer Corporation, Prior to joining MOPT Meg was involved in the fashion industry working for leading fashion houses including Palmer Corporation, Davenport, and Calvin Klein.