The VMA is excited to launch VMS Connect – a two-hour interactive session to be held on Wednesday, 10 November 2021 commencing 11.00 AM (AEST). The event looks to facilitate the gathering of the industry and provide professional development opportunities across Australia and New Zealand as a result of the cancellation of the 2021 Venue Management School and Leadership Institute.
Primarily targeted at VMS alumni, current and potential School students, VMS Connect seeks to reconnect and reengage with the VMS experience.
VMS Connect will be delivered online and is a free event for VMA members and guests. Facilitated by VMS Instructors, there will be two panel sessions incorporating a Q&A followed by small group breakouts allowing participants to share their experiences.
Wayne Middleton CVE, VMS Chair notes, 'The VMS is a great program that has been a key part of the venue management industry for over 27 years. The industry is looking for opportunities to gather – whether that be online or in person and VMS Connect provides a COVID risk averse option for this year'.
Middleton added, 'The Venue Management School will be back next year, ready to support our industry but for 2021, I urge you to register for VMS Connect and reacquaint with your peers'.
Kim Bedier CVE, the newly appointed Senior Vice President and General Manager of ocV!BE in Southern California joins Andrew Travis AVM, Chief Operating Officer at Melbourne & Olympic Parks and Nelita Byrne AVM, Manager, Venues and Events at Tauranga City Council to provide an international COVID Recovery Update. Dean Hassall CVE, Principal of Dean Hassall Consulting will facilitate this session.
The second session will be announced shortly and will again provide pertinent insights and an opportunity for participants to be part of a cross section, industry wide discussion.
VMS CONNECT PROGRAM
11:00am: WELCOME from Wayne Middleton, VMS Chair
11:05am: SESSION ONE, International COVID Recovery Update: As the industry looks towards recovery and reopening, this session will explore how this is being achieved across the globe with panelists from Australia, New Zealand and the USA.
11:45am: SESSION ONE BREAKOUT
12:05pm: SESSION TWO, Manchester Bombing Case Study
12:35pm: SESSION TWO BREAKOUT
12:55: WRAP UP from Wayne Middleton, VMS Chair and Dean Hassall, Incoming VMS Chair
1:00pm: CLOSE
All times are in AEST and program times may vary.
MEET YOUR SESSION ONE PANELISTS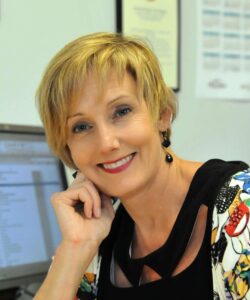 Kim Bedier, Senior Vice President and General Manager of ocV!BE
Kim Bedier CVE, is the newly appointed Senior Vice President and General Manager of ocV!BE in Southern California.
Prior to this Kim was the Director of Venues and Events for the City of Tacoma, Washington responsible for the iconic Tacoma Dome, one of the largest wood domed structures in the world with seating for up to 22,000, and the Greater Tacoma Convention Center.
Kim joined the City of Tacoma from Comcast Arena (now Angel of the Winds Arena) in Everett, Washington where as General Manager she opened the facility in 2003. Comcast Arena was awarded the inaugural Venue Excellence Award for Arenas from the International Association of Venue Managers (IAVM) in 2010.
Kim is a former Chair of the Board of Regents of the Venue Management School in the US and is the current Assistant Dean of the Graduate Institute. Kim has been a VMS Instructor since 2014.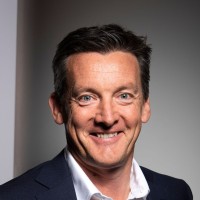 Andrew Travis AVM, Chief Operating Officer, Melbourne & Olympic Parks
Andrew Travis AVM is the Chief Operating Officer at Australia's leading sport and entertainment precinct, Melbourne & Olympic Parks (M&OP).
The former Gold Coast Suns (AFL) Chief Executive Officer and experienced sports and venue management professional is responsible for the operation of a precinct which is notably acclaimed for hosting the Australian Open Tennis, one of only four Grand Slam events in the World and a key pillar of Melbourne's major event strategy.
The precincts iconic venues, Rod Laver Arena, AAMI Park, John Cain Arena and Margaret Court Arena also host the city's most celebrated national and international sports and entertainment events.
He has a strong background in venue development, having overseen the development of the $144 million Metricon Stadium at Carrara. Andrew led the client team in the construction of the iconic $268 million AAMI Park and the $272 million Stage 3 Redevelopment at M&OP which includes the newly opened conference centre, CENTREPIECE at Melbourne Park.
He is a graduate from the International Association of Venue Managers (IAVM) Senior Executive Symposium and was the recipient of the prestigious AFL Graeme Samuel Scholarship.
Andrew qualified as a Certified Practising Accountant, is an Accredited Venue Manager (AVM) and a Graduate Member of the Australian Institute of Company Directors (GAICD).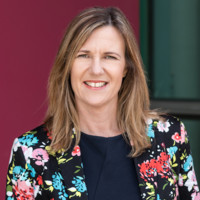 Nelita Byrne AVM, Manager Venues and Events, Tauranga City Council
Recently appointed Manager Venues and Events for Tauranga City Council, Nelita has a wealth of experience coming from the Venues team at New Plymouth District Council in Taranaki. Nelita led the New Plymouth team overseeing the strategic, business development and operational delivery of Yarrow Stadium a 22,500 multi-code stadium, TSB Stadium three court indoor arena, TSB Bowl of Brooklands a picturesque 15,000 outdoor amphitheatre and TSB Showplace, three theatre and conference facility.
With over 18 years' experience in the industry, Nelita has worked in various management roles including a senior management role with Taranaki Arts Festival Trust (TAFT). She is past President of Entertainment Venues Association of New Zealand (EVANZ), winner of the 2018 EVANZ Venue Executive Award and past board member of Performing Arts Network of New Zealand.
Nelita is passionate about our industry, ensuring our venues and the events provide amazing experiences to our communities, being a platform (whether that be a field, stage or court) to showcase amazing talent, inspiring people to participate or spectate and ensuring their lives an enhanced by the joy entertainment provides.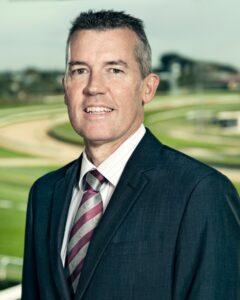 Dean Hassall CVE, Dean Hassall Consulting and Session Facilitator
As Principal of Dean Hassall Consulting Pty Ltd (DHC), Dean applies over 25 years of industry experience by leading a boutique consultancy that provides advisory services in the areas of major public venue and events management, facility development, and venue business improvement strategies. Dean has previously held a number of senior management positions in the sport, major venue and event industry in Queensland, including Chief Executive Officer, North Queensland Fury Football Club, Assistant General Manager, Suncorp Stadium, AEG Ogden, Manager – Business Development, Sport and Recreation Queensland and others. Dean is a long-term member of the Venue Management Association's Venue Management School Committee. Dean is a graduate of this school and in 1998 was awarded the Ogden IFC Scholarship as outstanding student. For over 15 years, Dean has been an Instructor at the Venue Management School and has lectured internationally on behalf of the Venue Management School as guest instructor at the IAVM Venue Management School when held in Oglebay, West Virginia, USA on the subject of crowd management. In 2020, Dean was selected as a resident instructor for the IAMV Venue Management School now held annually in Tampa Bay Florida, only the second Australian based industry professional to achieve this honor.
MEET YOUR SESSION TWO PANELISTS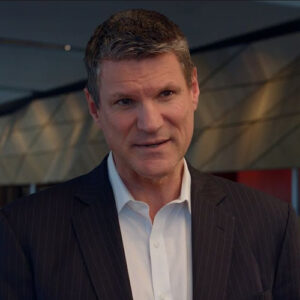 Leighton Wood, VMA President
Leighton Wood recently retired as the Chief Operating Officer after 10 years at the award-winning Melbourne Convention and Exhibition Centre (MCEC). He is currently Interim CEO at Grande Experiences, the creators of multi-sensory art and cultural experiences at THE LUME, Melbourne and 10 other like event products across the globe.
At MCEC he oversaw a team of more than 800 employees across Operations, Food and Beverage, Technology, Planning, Security & Safety, Sustainability and Capital Works while also managing the working relationship with MCEC's PPP partners. Leighton was responsible for the day to day delivery of the MCEC product and provided high level strategic advice to the Executive Team and Trust, particularly in the areas of future business planning and ongoing organisational improvement. He is also passionate about sustainability and drove significant reductions in MCEC's environmental footprint.
He is currently President of the Venue Management Association of Asia Pacific.
Prior to MCEC, Leighton was CEO of various organisations, including the Melbourne 2006 Commonwealth Games, Melbourne Major Events Company, Sport Knowledge Australia and the Princess Alexandra Hospital Foundation.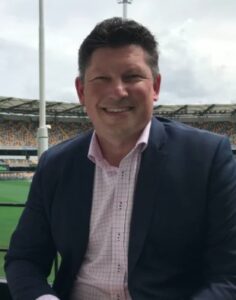 Mark Zundans, General Manager, The Gabba
As a professional in the venue industry for over 20 years, Mark has held senior positions at venues around Australia, overseeing a number of major international sporting and entertainment events including all codes of football, cricket, court sports, motor sport, concerts, and festivals.
Through his career, Mark has worked with all manner of venues in both private and public sectors, including stadia, arenas, race tracks, and community leisure facilities. Mark has held senior, Executive, and consulting roles with some of Australia's leading organisations.
Mark is currently General Manager at The Gabba. Through a COVID ravaged year in 2020, Mark led The Gabba team to be amongst the first venues to welcome fans back in significant numbers as well as delivering the historic 2020 AFL Grand Final.
His experience covers the full gamut of venue management including all operational and event delivery areas, contract management and venue design and development. He is an enthusiastic and dedicated venue professional and brings an interactive approach to his VMS sessions.
Mark has been active in the development of the venue industry in local and international markets as a Board Member with VMA for five years as well as being a member of the IAVM Diversification Committee, and a member of the IAVM Certification Board for the past five years.
Mark graduated the Venue Management School in 2003, was awarded his AVM in 2013, and achieved his CVE qualification in 2015.