Stadiums and venues around the world recognise that success hinges on more than just what happens on the pitch. More than ever, fan engagement within each facility is a critical part of the overall experience as well as return on investment – and video is playing an increasingly vital role.
AV is a crucial element that can span every facet of the fan experience. Starting from the venue entrance, IP video-driven screens are used to reinforce branding, engage with arriving supporters and create a buzz. In central areas, displays provide visitors with information about seating, other facilities, services and amenities. These signs are often dynamically managed to cater for unique events or special offers, as well as for contingencies such as seating section or exit changes. In bars and restaurants, digital signage screens help to entice spending – alongside live video that ensures fans don't miss a second of the action.
Stadium networks are increasingly merging with broadcast TV elements. For example, at The Open, Britain's major annual golf tournament where, in venues like St Andrews, the existing fibre-based network runs in parallel with IP video solutions – enabling fans to watch crisp, high-quality video in real time from any location around the hospitality village. Leveraging over 600 media players, HD-SDI and HDMI encoders and satellite and TV gateways at The Open as backup, the distribution of content from capture to delivery to every screen is controlled centrally from a single AV management system. Broadcast coverage includes feeds from the main broadcasters, which are encoded and distributed through the IP video system, enabling fans to watch golf news and live commentary, adding value to the overall experience.
Many sports stadiums and venues deploy end-to-end IP video and digital signage to display the latest scores, event highlights and replays, and drive revenue through the promotion of merchandise and concessions. The ability to easily add more screens anywhere on the network, presenting a consistent message across a campus is key. Staff can schedule or update signage screens remotely and provide a long-term benefit to any venue, while visitors can watch the event while sitting at the venue's bar, catering areas or lobby, creating a 360-degree match-day experience anywhere across the grounds.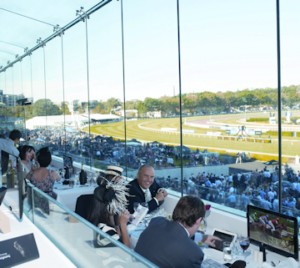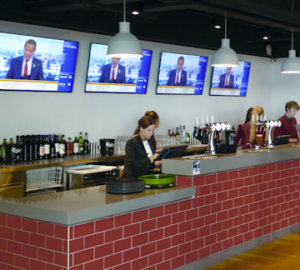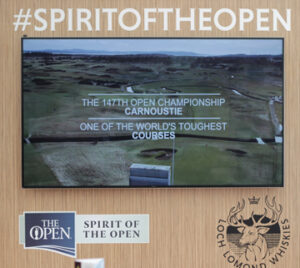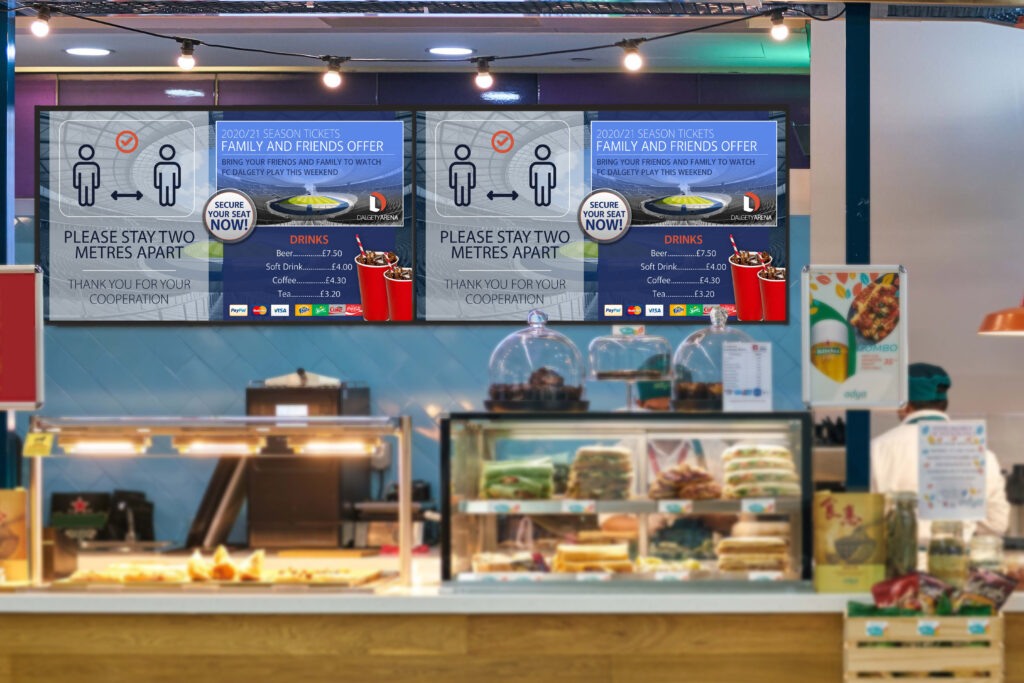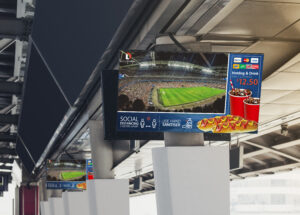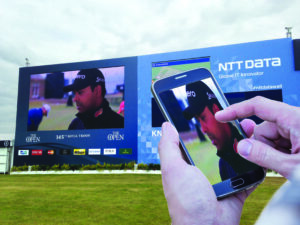 VITEC, a leading provider of end-to-end IPTV, video streaming and digital signage solutions, understands the unique technical and operational requirements for successfully operating an IPTV network in sports and entertainment venues to develop an effective and reliable solution. Our IPTV distribution and digital signage solutions are designed to accommodate the unique demands of sports and leisure venues and provides high-quality television viewing, powerful, centralised system administration tools, along with sophisticated digital video capabilities.
VITEC has customers in leading sporting venues across the world, including PSV Eindhoven (The Netherlands); Kansas City Royals, Minnesota United Allianz Field and Sacramento kings  (USA); Suncorp Stadium, The Gabba, Queensland Country Bank Stadium, CBUS Stadium, Metricon Stadium, GIO Stadium, The Bend, Royal Randwick, Rosehill and Morphettville Racecourses (Australia); Eden Park and Forsyth Barr Stadiums (NZ); TSG Hoffenheim (Germany), Liverpool FC, Principality Stadium, Lord's Cricket Ground and The Open Golf Championship (UK); Ulster Rugby (Northern Ireland), and many more including Indoor Arenas, Convention Centres and High Performance Training Centres.