With the Venue Industry Congress 2019 just around the corner, expect to see old friends from the amazing industry we are all part of and expect to make new ones. The Industry Congress as we all know brings together some of the leading practitioners in our field that we can learn from, take away ideas, products and solutions that can make our operations within our own environment that much more efficient.
The Manchester incident was a little different to acts of terrorism we have seen as this was in an Arena, the 'Venue' industry! So, it made it that more personal to each member that was in attendance at the Congress.  Following this incident, we observed the ripple effect that was caused in the Live Event space and Venues who went into "Red Alert" mode with the immediate implementation of a 'No Backpack' policy and transparent sandwich bags to store make up, keys  and other small items in a 20cm x 20cm bag prior to entering.
Our current National Threat Level is "Probable" and we are no-where near the threat levels that are faced by venues in countries such as South East Asia, India, Europe and the America's. But we are getting better at securing our venues with good practices of liaising with our intelligence agencies, Police and Security consultants to ensure we identify and mitigate potential threats to our events or a venue as a whole.
Vital Risk Services Group has recently been appointed as an authorised distributor for the for Metrasens, one of the most advanced metal / ferromagnetic detection technologies globally. We have had the pleasure of personally seeing the operations and effectiveness of the Metrasens products in venues including its capability to scan patrons at a rapid speed allowing faster movements of patrons into the event with minimal false alarm detections. 3,000-3,600 patrons per hour, per post to be exact!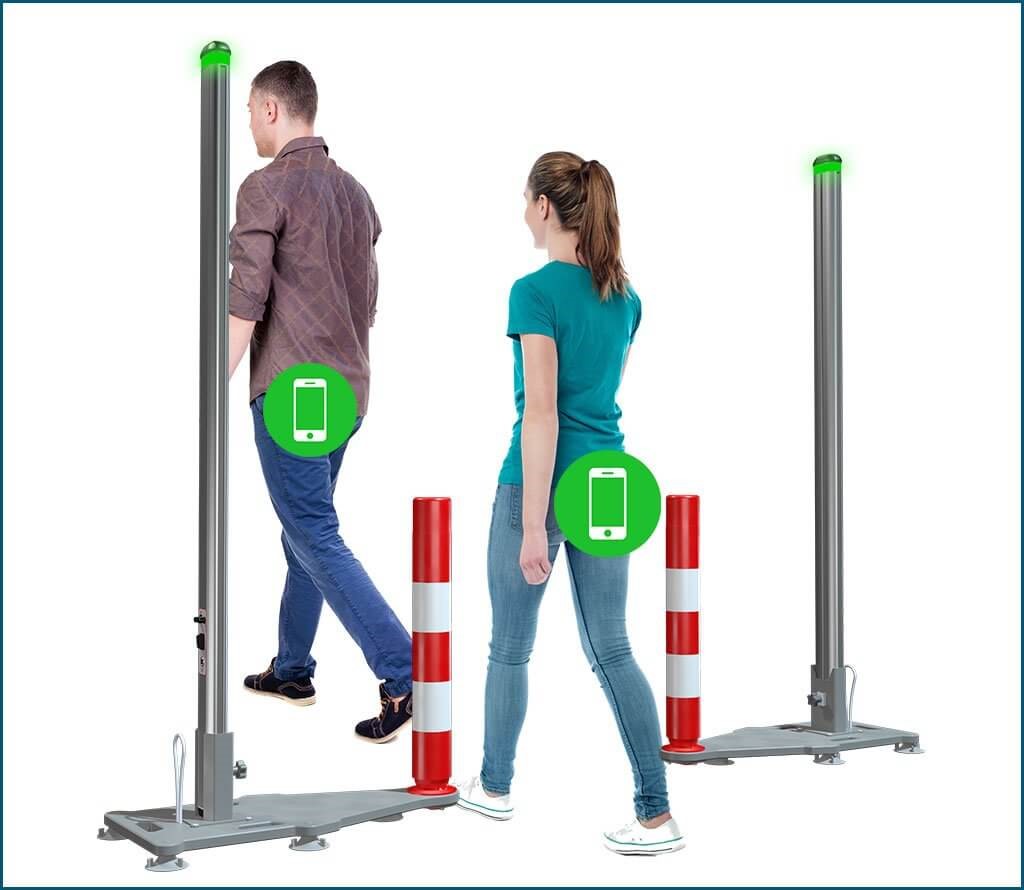 No power leads needed, as these units are battery powered and can be relocated with ease thanks to its light weight build. The units will revolutionise the traditional walk-through scanners to events and ensure that your guests are satisfied with the rapid security processing who can enjoy the event and not get held up for long periods of time at the security check points.
For a demonstration, visit the Vital Risk Services Group stand 39 at this years Industry Congress, or our contact email is eidik@vitalprotectiongroup.com.au
About Vital Risk Services Group
Vital Risk Services Group comprises of two brands, Vital Protection Group which includes our  Security, and Emergency Management services  and Vital Pulse, our Medical Response and training division who specialise in the Convention, Exhibition and Live event sectors.  Our team provide event security consultation,  supply security personnel, first aid and emergency management training and medical response teams to assist venues to mitigate and manage risks.