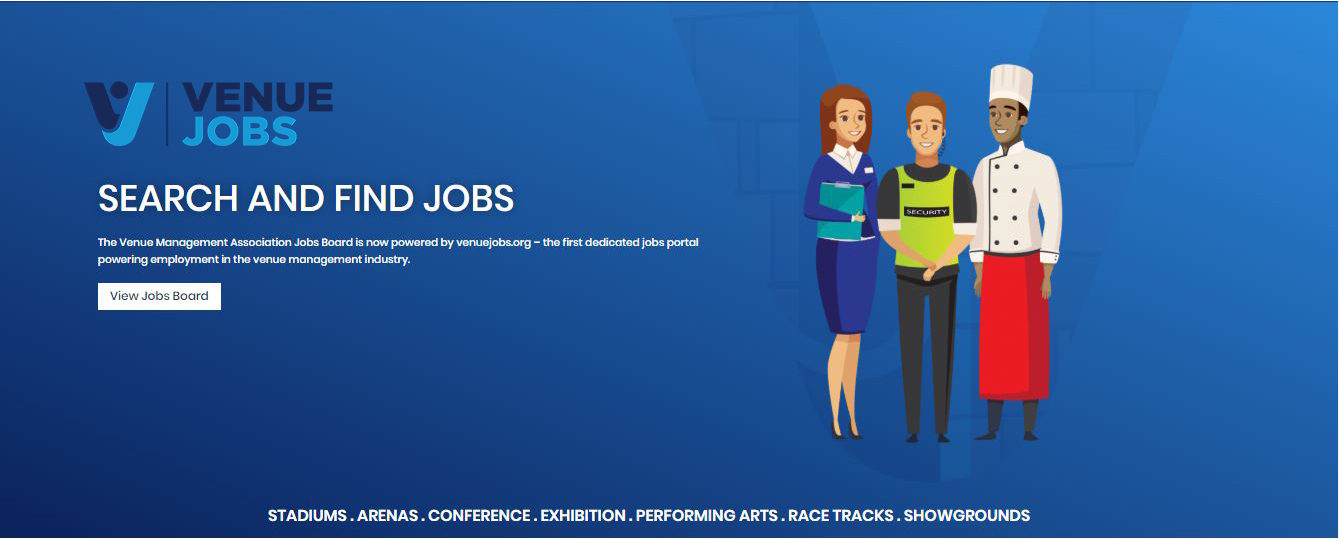 The VMA Jobs Board is now powered by
VenueJobs,
a new industry initiative of the VMA. VenueJobs.org has launched as the first premier employment portal, established for the venue industry and supported by the industry.
Catering to a niche market, attracting a pool of high calibre candidates and bringing skilled workers into the venue industry, VenueJobs will not only host job vacancies and manage the recruitment process, but also allow for prospective candidates to post their resumes for employers to peruse and bring together industry learning opportunities in one place.
To significantly mitigate this risk and alleviate the expense of engaging a recruitment agency, VenueJobs will make the task of hiring far more certain with an easy to navigate site, access to multiple social media channels and the most competitive packaged rates, inclusive of advertising opportunities to profile your business or organisation.
There is no question that venues contribute to the economic and social wellbeing of the nation. Take for a moment the number of events that are regularly staged at the likes of sports stadiums, entertainment arenas and arts precincts, museums, festivals, conference and exhibition centres, racetracks and showgrounds and you start to realise what a sizeable employment sector the venue industry is.
As our patrons' expectations for a better experience rises, so too does the need for skilled personnel with industry expertise across all of the operational areas of our industry and venues.
As a recruitment tool, VenueJobs markedly improves the ability to engage the right staff, so if you have job vacancies to advertise, click here to find out how your business or organisation can benefit from this new dedicated platform servicing the wider venue industry.
VenueJobs has been designed to elevate employment, career and learning opportunities in the wider venue industry and ensure that the best talent is attracted to the sector.
As a VMA member you can now receive twice the value with your job posting – If you select a Feature Posting on the venuejobs.org site you will also receive the following additional value through your #1 Venue Industry Network:
Free posting on the vma.org.au website
Free posting on the VMA social channels
Highly targeted marketing via inclusion in the next VMA Members eDM (fortnightly member's Enews) reaching over 900 members.
Click here to see how.