Ticketmaster has officially joined the North Queensland Stadium team, after being named as the official ticketing agent for the new stadium.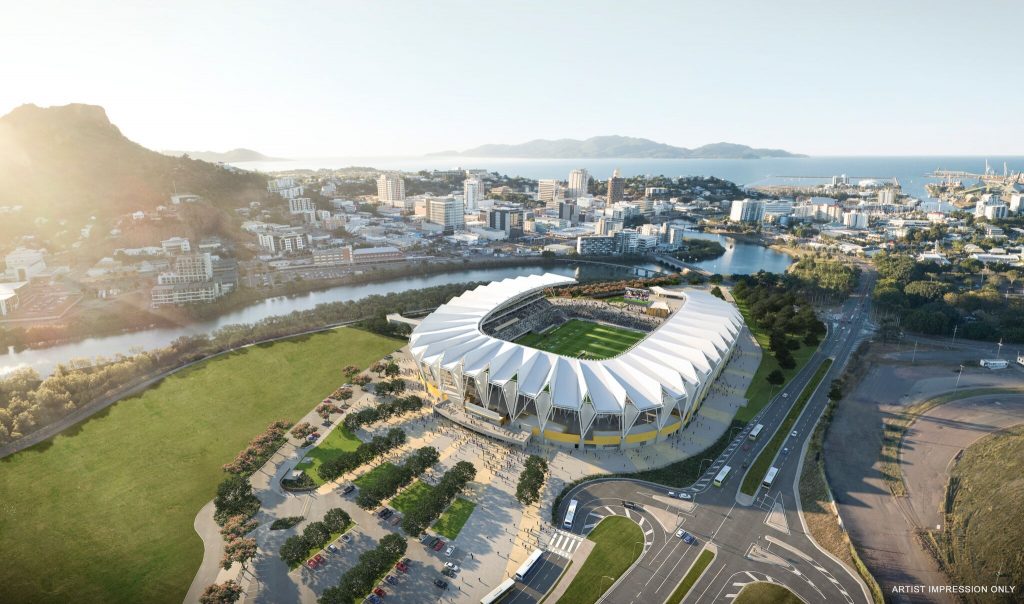 With work now beginning on level four, the 25,000 seat stadium remains on track for completion ahead of the 2020 National Rugby League season.
Ticketmaster Australia Managing Director Maria O'Connor said the deal was a great outcome for Ticketmaster.
"We are honoured to be part of the North Queensland Stadium story, and we can't wait to be part of the exciting new events that come to Townsville," Ms O'Connor said.
"Ticketmaster has a regionally-focussed content strategy, and we're committed to doing our best to attract major events to the venue, while also supporting community development.
"Our focus for North Queensland Stadium is distinctly local and are pleased to be opening dedicated ticketing outlets in Townsville, Mackay and Cairns as part of this deal.
"We're committed to customer service, fan engagement and providing fans a safe and secure ticketing experience, and we look forward to providing this to patrons in North Queensland," she said.
North Queensland Stadium Manager Glenn Arboitt said Ticketmaster would help ensure the stadium would become North Queensland's premier entertainment destination.
"This is going to be a world-class stadium not only for sporting events, but other major entertainment events, concerts and community events," Mr Arboitt said.
"It will be great to have global entertainment ticketing agent Ticketmaster handle ticketing arrangements for the venue, once it becomes operational.
"Ticketmaster has a proven track record in Australia, servicing several major hirers at venues like The Gabba and Marvel Stadium, and also successfully implementing ticketing arrangements during the commissioning of Optus Stadium in Perth.
"Ticketmaster's wealth of experience in ticketing and technology has helped them lead the ticketing landscape for decades, and through their global network they can help Townsville attract major events," he said.
North Queensland Cowboys CEO Jeff Reibel welcomed the announcement ahead of the move to the club's new home from 2020.
"Each project milestone brings us another exciting step closer to the first time the Cowboys run out at North Queensland Stadium in early 2020," Mr Reibel said.
"We already have a great relationship with Ticketmaster as the current provider for our Cowboys membership platform, and we look forward to continuing to work with them to give our members and fans a first-class experience in our new stadium."
[DISPLAY_ULTIMATE_SOCIAL_ICONS]