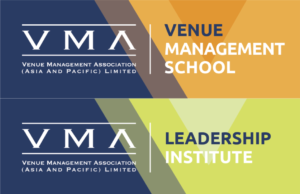 Enrolment is now open for the 2023 Venue Management School (VMS) and Leadership Institute (LI) held from Sunday, 12 – Friday, 17 November in Kingscliff, NSW! The Venue Management Association (VMA) is thrilled to announce this opportunity for professionals in the venue management industry to enhance their skills and leadership abilities.
Over the last five years, the interest in the VMS and LI has continued to skyrocket with record enrolments being achieved across the various programs in 2022, with our largest ever intake of first year and LI students and the need to commence a waitlist. With the exceptional value these programs bring to our industry, interest in VMS and LI are at an all-time high with registrations already filling fast.
VMS has grown to be an institution for the industry since its inception 27 years ago and combines 35 industry specific subjects delivered by 23 specialist Instructors over the two year program. Each year the week-long program offers a comprehensive curriculum where students enhance their industry knowledge in areas such as event operations and planning, marketing, finance, ticketing, venue design, safety and risk management, customer service and so much more.
The Leadership Institute, on the other hand, focuses on developing leadership skills and strategies specifically tailored for senior executives and managers of the industry. LI features workshops, case studies, and interactive sessions led by executive level Instructors covering topics such as effective decision-making, communication, and strategic planning strategies, with the aim to help participants focus their leadership traits and abilities.
Dean Hassall CVE, Chair of VMS states, 'I have been a part of VMS since its very early days and to see the interest in the program grow each year, demonstrates the hard work the Committee, Instructors and VMA team have committed to the program and to the development and success of our industry. I strongly encourage the decision makers of our industry to enrol their team now as with a full Year 1 cohort in 2022, places for this year are filling fast.'
To enrol in the Venue Management School and apply for the Leadership Institute, please visit the VMA website https://www.vma.org.au/enrol-now/ and complete the online registration form. Spaces are limited, so we encourage you to secure your spot early.
VMS and LI Scholarships
Not only are VMS and LI aiming for full registrations, the VMA are also offering a record number of scholarships to attend School.
Each scholarship opportunity is designed to reflect and reward the applicant's great work across several key themes that are easily translated into everyday actions of your staff.
Each successful applicant will receive enrolment into School with two scholarships offering an additional $1500 to cover ancillary costs.
Opening soon, those interested can apply for a scholarship here.
If you're passionate about elevating your career in the venue management industry, this is an opportunity you don't want to miss. Join us at the Venue Management School or Leadership and take your professional growth to new heights.
We look forward to welcoming you to our programs and supporting your journey towards success.