We are thrilled to extend our congratulations to the recipient of this year's inaugural Institute of Venue Safety and Security (IVSS) Scholarship: Logan Christian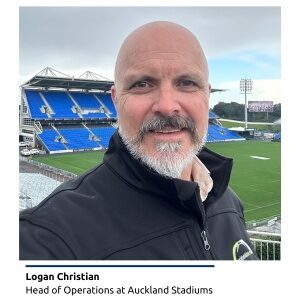 The IVSS Scholarship has been designed to recognise outstanding individuals committed to advancing safety and security in public venues, and we are proud to announce that the scholarship winner has truly exemplified this dedication.
The IVSS Scholarship is valued at over $5,000, and the successful applicant will be granted full enrolment to the inaugural 2023 Institute of Venue Safety and Security program. This comprehensive scholarship package includes a host of incredible benefits, ensuring the recipient's learning experience is enriched to the fullest.
As the scholarship winner, Logan will receive:
Five Nights' Accommodation: The journey towards enhancing venue safety and security begins with a comfortable stay at the renowned Novotel Sydney Parramatta, NSW. From Sunday, 27th August to Friday, 1st September 2023.
Meals and Dinners: Fuelling the mind is equally important as expanding it. To support the scholarship winner throughout the program, breakfast, lunch, and dinner will be provided.
Graduation Ceremony and Dinner: A moment of immense pride awaits at the end of the program. The scholarship recipient will be celebrated during the Graduation Ceremony and Dinner, a remarkable occasion recognizing their dedication to venue safety and security.
One Year's VMA Membership: The scholarship winner will receive a one-year VMA membership, extending access to a vibrant community of like-minded professionals passionate about ensuring safe and secure venues.
We are confident that the IVSS Scholarship winner will not only benefit from the knowledge gained during the program but will also foster lasting connections with industry experts and fellow participants.
The Institute of Venue Safety and Security is proud to contribute to the growth and development of future leaders who are actively shaping the safety landscape in public venues. The IVSS Scholarship represents a commitment to excellence and serves as an incentive for individuals to continue striving for better safety practices.
Once again, congratulations to our deserving scholarship winner! Your dedication to the cause of venue safety and security is inspiring, and we look forward to witnessing your remarkable contributions to the industry.