30 May 2019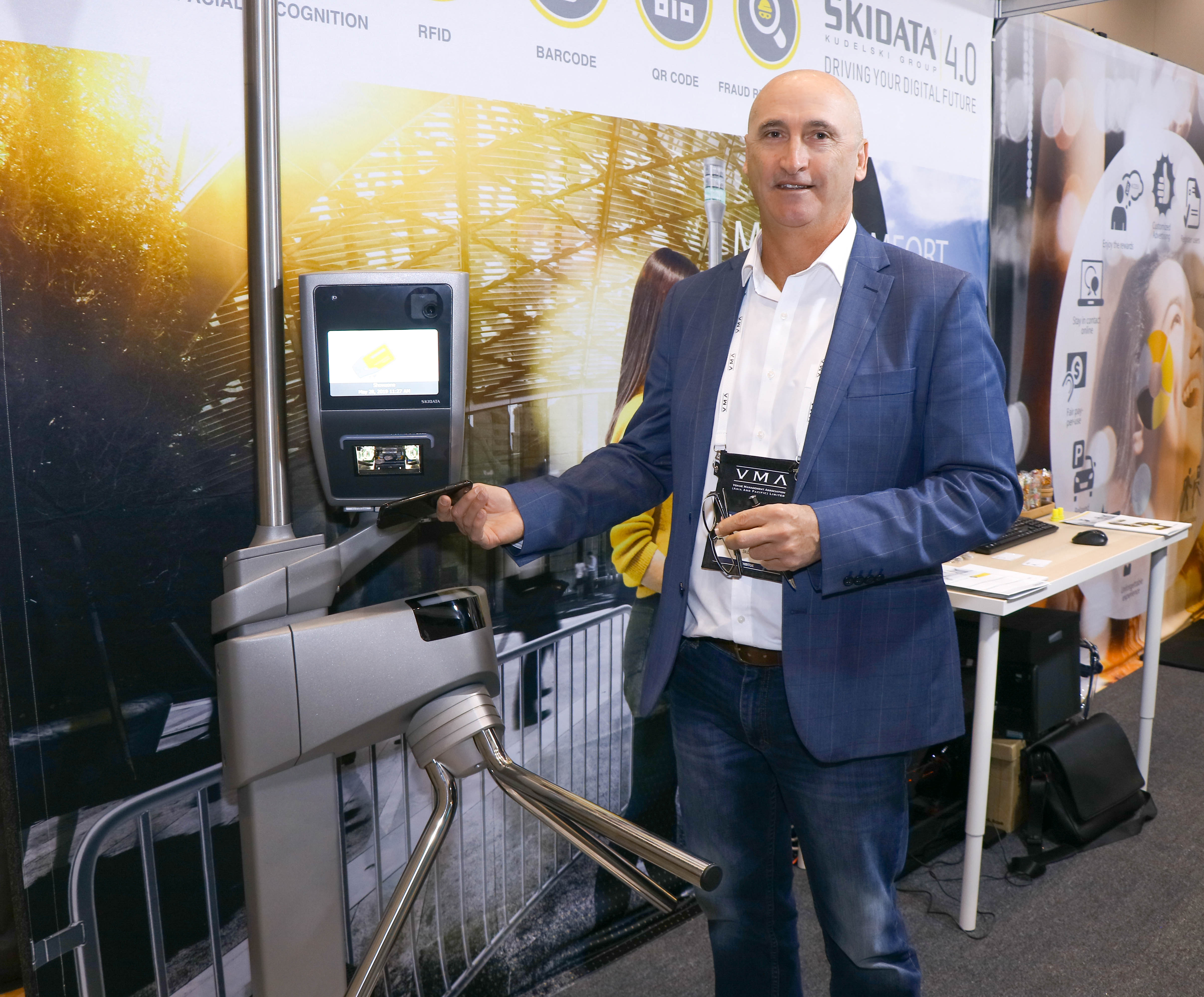 SKIDATA is worldwide Apple partner in NFC Access
SKIDATA is always one step forward providing access control solutions. They caught all the attention from our attendees at the VMA Congress introducing the first facial recognition access check in Australia, which allows a biometric interface extension to identify the ticket or membership card owners against fraud on entry. Furthermore, they have become the first NFC Apple certified solution in the industry, allowing the stadium operator to generate contactless tickets from their in-house system, enable customers to add them securely to iPhone, Apple Watch and admit visitors at the gate.
In addition, classic paper-based tickets are still supported, as are all the other existing ticket formats using barcode or RFID technology. NFC and facial recognition solutions are also compatible with different ticketing companies giving the flexibility that the venue management needs when choosing their ticketing provider. SKIDATA has already integrated more than 170 ticketing providers with their systems around the world.
Allianz Arena, the home stadium of well-known soccer club FC Bayern Munich, is Germany's first sport stadium to offer convenient and fast contactless access via iPhone and Apple Watch, eliminating the need to search in one's pockets. Visitors no longer have to search their pockets or mobile apps for their ticket, as access is enabled through contactless ticketing: visitors simply hold their iPhone or Apple Watch up to the SKIDATA NFC reader for lightning fast, hassle-free entry.
The new Banc of California stadium, home of LAFC didn't wait too long to request this technology for their brand-new venue. "Visitors are impressed by the convenience that SKIDATA's mobile contactless solution provides upon entry. One ticket for all services is right on their mobile phone which allows customers to avoid repeating ticket scans and shortens waiting times", management team says. Additionally, the venue operator receives more in-depth information about guests' behaviours.
To learn more about Facial recognition and Apple NFC solutions contact David Brown at SKIDATA on 0409 558 390 or david.brown@Skidata.com.