At Big Screen Video (BSV), sport holds a strong place in our hearts. We have long been committed to supporting sport all the way from a community level through to elite clubs and venues. This means also committing to protecting the places we play through environmental and sustainability practices. In the business of big screen LED technology, it is unavoidable to address environmental concerns and the obvious power draw of LED screens. The great news is that BSV LED technology has progressed in such a way that has seen venues across Australia, New Zealand, North America and SE Asia welcoming reduced power draw on their screens, a positive for both the environment and venue power consumption.
Super Screens Superseding Expectations at CBUS Super Stadium
BSV's third project for Stadiums Queensland, CBUS Super Stadium, is our latest success story in contributing positively to a venue's impact on the environment. BSV installed the first of two LED video screens to be installed at CBUS Super Stadium. We installed the 175m2 video screen ahead of schedule at the venue in July. Situated in the north-eastern corner of the stadium, the new video screen will consume less energy than the model it replaces; at nearly three times the size compared to the previous 60m2 screen, the new video screen's energy impact is an incredible win for the venue.
Positively impacting community & environment
As well as providing long term positive impacts with energy consumption, BSV also recycled the previous screen; with every component of the previous CBUS Super Stadium screen and associated steel stripped and recycled without entering landfill. Our screen recycling program has been a long-term commitment of BSV and the first program of its nature in Australia, benefitting both the environment and community groups, such as Bedford Group, who change the lives of people with disability by building skills to participate in the community. Community groups have been integral in providing BSV's Screen Recycling Program and provide a direct community & environmental impact.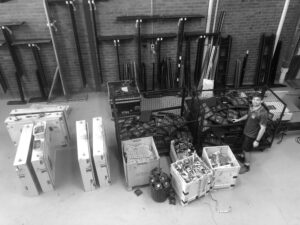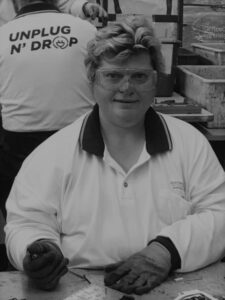 Commitment to 'Places we Play'
The benefits of venues choosing to embrace sustainable environmental impacts and engaging suppliers with the same commitment has multiple impacts; from protecting our planet, creating positive community influence, and saving on energy costs – all this can be achievable while also using the latest technology to bring your space to life.
BSV believe in positively impacting the future of communities and playing a role, no matter how big or small, in the move toward environmentally considered decision making and overall sustainability. We are the first and only LED supplier in Australia to join the Sport Environment Alliance as Associate Members, have a dedicated LED screen recycling program, have donated trees to be planted for each of our sport & stadium LED screen projects (over 150) and have set our latest goal of being carbon neutral by June 2023.
If you've been wanting to bring your venue to life with digital display technology while considering sustainability and the environment, BSV can help. We have brought venues to life across the globe. Call 1300 244 727 or email info@bigscreenvideo.com.au with the subject 'VMA' to meet with your state's representative.