The Congress Committee has been working diligently to deliver an exciting and educational program that includes motivational presentations and diverse technical sessions with local and international representation. This year the program is set to deliver exactly that. Here is a sneak peek of what's to come at this year's 2019 Asia-Pacific, Venue Industry, Congress.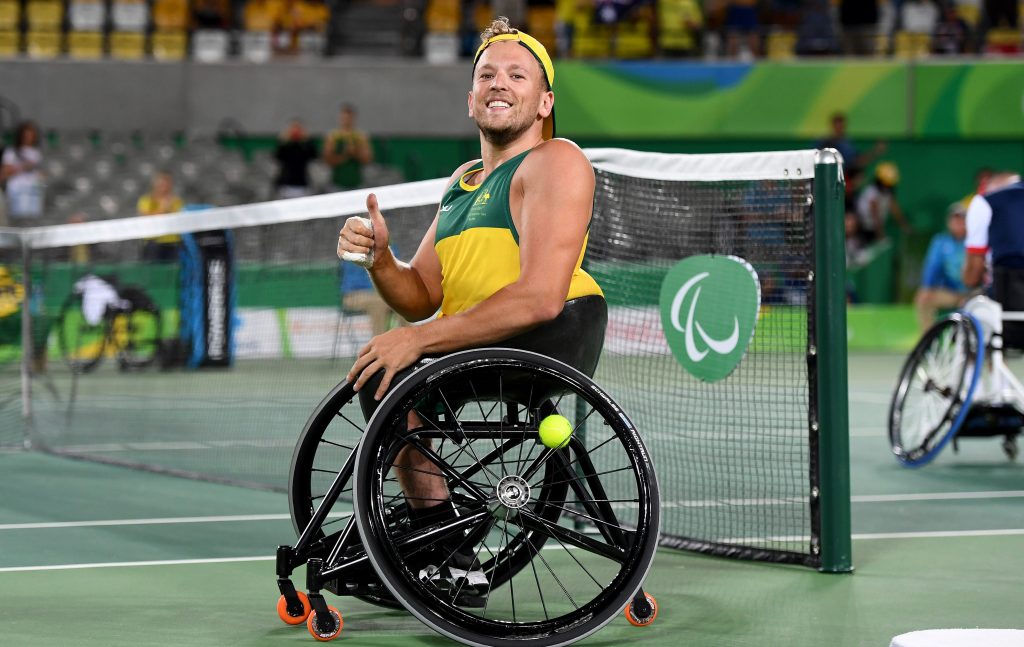 VMA announces Dylan Alcott OAM as keynote speaker
Presented by Live Nation and Ticketmaster
VMA is delighted to announce the latest keynote speaker addition, Founder of Get Skilled Access, Dylan Alcott OAM to an already impressive line-up for the 2019 Asia Pacific Venue Industry Congress.
Through a unique partnership between VMA, Live Nation and Ticketmaster, Dylan will open the 2019 Congress to talk about his ongoing mission for an all-inclusive society, the importance of live music and accessibility for all, and how the corporate world can better engage and support the 4.5 million people in Australia living with disabilities.
With both an impressive sporting pedigree, being a three-time Paralympic gold medallist, seven-time grand slam winner and world number one ranked wheelchair tennis athlete, as well as being a leading disability advocate in Australia, Dylan is using his profile and personality to  alter and change the way people with disabilities are perceived in the wider community.
Through Get Skilled Access – Dylan and his team are changing the way organisations and governments look at disability by seeing the benefit and business opportunity by engaging 20% of Australia's population who have a disability. Dylan's passion is to normalise disability and has pathed the way to a unique and innovative approach that drives organisations to be more inclusive, purposeful, productive and profitable.
Not only will Dylan be presenting a keynote address on the opening night of the Congress he will also lead the Venue Accessibility Workshop session, bringing industry professionals together to discuss the challenges venue industry faces and opportunities to create a more inclusive and accessible experience for patrons with disabilities.
Dylan Alcott, said "It's my mission to help people understand disability by driving organisations to be more inclusive. With my greatest passions being sport and music, it's a game changer to talk to the leaders of the venue and live industry.  If we can make live more accessible for all, then we can get more people into venues and the events they love which will contribute to overall success of the industry."
VMA President, Steve Harper CVE, noted "We are delighted to be partnering with Live Nation and Ticketmaster to bring such a high profile and passionate advocate in Dylan Alcott to the 2019 Congress. The challenge for the venue industry moving forward is to ensure that we are able to deliver the same great experience each and every time, to every patron that comes through our doors and gates. Through Dylan's keynote address, and our Venue Accessibility Workshop, our Congress delegates are looking forward to the hearing of the great innovations some of our members are implementing in this area and how we can all address these challenges."


Learn how venue staff can influence their environment through techniques that enhance the positive customer experience whilst simultaneously target hardening the venue against those with hostile intent. Placement, stance, scanning and suspicious behaviour identification methodologies make the Behavioural Detection skill-set an operationally proven technique against hostile intent and a must for all venue operators.

The Esports market in Australia and the Asia Pacific is growing at a phenomenal rate. Our industry experts explore what is driving this rapid market growth, venue capability requirements, how existing venues are tapping into this lucrative market V's the development of purpose built facilities, and the partnerships between venues and content owners.
We explore the growth of leagues and tournaments and how venues can enhance to both player and spectator experience. Our panel delve into the lessons we can learn from more mature overseas Esports markets, what the future might look like and explore the real life practicalities with an Esports venue case study.

Our leading venue management software specialists will outline their vision on the future challenges facing our industry and how technology will innovate and enable next generation solutions to better manage your venues and events.
Check out the 2019 Congress Program Schedule for all of the above session time and details.