The Venue Management School (VMS) and VMA Leadership Institute (LI) returns in November 2022 after a two-year, COVID induced hiatus at Salt Resort, Kingscliff, NSW.
Commencing on Sunday, 6 November, students learn from the best in the industry, upgrade their skills and knowledge, and network with their peers and Instructors. Students work through a structured program over the two years of VMS that allows them to develop both personally and professionally.
Dean Hassall CVE and Andrew Travis AVM took the reins in 2020 as VMS Chair and LI Dean with 2022 marking the first year they will both have the opportunity to deliver the program.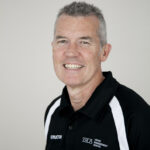 Dean is the Principal of Dean Hassall Consulting and has over 25 years of industry experience in the areas of major public venue and events management and operations, facility development, and venue business improvement strategies. He has also held a number of senior management positions throughout Queensland.
Dean is long-term member of the VMS Committee and has been an Instructor for over 18 years. In 2020, Dean was selected as a resident Instructor for the IAMV Venue Management School now held annually in Tampa Bay Florida, only the second Australian based industry professional to achieve this honour.
Here, Dean share his thoughts on the return of VMS and LI this year.
"I am pleased and excited to report that after two extremely challenging years for the venue industry we will once again be hosting our highly regarded VMS and LI programs at Salt Resort, Kingscliff from 6-11 November 2022. We look forward to welcoming back our students in November this year to what promises to be a VMS to embrace and celebrate.
Having been involved with the school for over 20 years, firstly as a student and then Instructor, committee member and now Chair, I am constantly amazed at the level of talent of our cohorts across Years 1, 2 and the LI. Hundreds of our VMS graduates continue to be senior leaders within our great industry and the VMS simply remains the best industry professional development and networking experience available.
Demand for the VMS remains strong and the investment into yourself and your staff that the program provides will ensure our future remains bright. The VMS continues to deliver a quality program of contemporary subjects relevant to the industry by highly experienced and qualified Instructors, supported by an array of networking opportunities with your industry peers. I encourage you to strongly consider the VMS and LI programs and recognise its vital importance to the ongoing development of our great industry. It has been a shining light for the VMA for over 25 years and will continue to be the benchmark immersive learning and development experience with your ongoing support".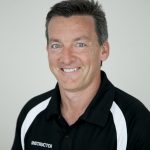 Andrew Travis AVM is the Chief Operating Officer at Australia's home of live sports and entertainment, the Melbourne & Olympic Parks (M&OP) precinct.
As the former Gold Coast Suns' CEO and an experienced sports and venue management professional, Andrew has a strong background in venue development. Andrew has overseen the development of the $144 million Metricon Stadium at Carrara; led the client team in the construction of the iconic $268 million AAMI Park; and currently leading the $272 million Stage 3 Redevelopment at M&OP.
Andrew reiterates Dean's thoughts regarding VMS and expands on the Leadership Institute.
"The VMA Leadership Institute Program enters its seventh year establishing itself as a must for any aspiring leader in the venue industry. The program offers real world content developed and delivered specifically for our industry by a global group of industry leaders.
An intimate, immersive and challenging learning environment is created to maximise the learning opportunities for the students and maximise the value for their employers. Beyond the leadership learnings, the lasting industry connections you will develop are priceless. I cannot wait to get to Salt Kingscliff in November".
VMS has been the turning point in the careers of close to 1000 industry professionals for more than 25 years with students gaining knowledge across 35 industry specific subjects utilising case studies, classroom discussions, industry best-practice analyses, individual exercises, and small group discussions.