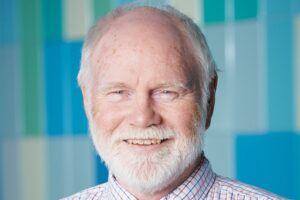 Last week the Hamilton City Council announced the death of Richard Sutherland – a theatre technician and trained electrician who worked for its various theatres and event venues divisions over a career spanning four decades.
Sutherland, who died after a battle with cancer at the age of 64 worked for the Council for 34 years and engaged with the performing arts community for more than 45 years.
He was described by the Council as a "kind and intelligent man and consummate professional, who did everything possible to bring a diverse range performances and events to Hamilton".
Sutherland was a past member of the VMA and was a graduate from Venue Management School in 2012.
Sutherland's initial involvement in theatre came through amateur drama in Cambridge, as an actor, although after joining the Council in April 1987 he never returned to perform on the stage and focussed on booking, production and delivery of shows for clients and community groups.
He was Hamilton's connection to New Zealand Symphony Orchestra, the Royal New Zealand Ballet and some of Australasia's most significant theatre and event promoters, nurturing those connections to ensure the city was always a stop on their nationwide tours.
His career in the theatre included a range of positions, covering event booking and delivery, mentoring and management of staff, technical aspects of show production and event promotion and publicity through various interviews and profiles published by local media outlets.
For a spoken word performance by English actor Sir Ian McKellen, Sutherland brought in a throne-like chair from his own home as the theatre did not have anything suitable.
His fondest memories included backstage discussions with Scottish comedian Billy Connolly, who spent several minutes observing the habits of New Zealand drivers, only to walk out on stage "and basically carry on the conversation we'd just been having, only with the audience, not me".
Sutherland met his wife Lorraine through amateur theatre, and the couple worked together to plan a colourful wake for him before his passing. The couple have two daughters, Kerryn and Lesley.
A celebration of his life is being held in the Heaphy Room at Claudelands on Monday 3rd May.