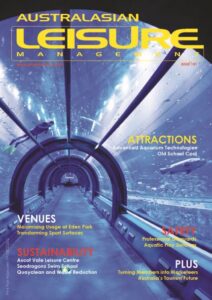 VMA members will be receiving Australasian Leisure Management issue 151 in their post this week.
Under a longstanding link all VMA members automatically receive Australasian Leisure Management magazine, giving them access to not only leading-edge content on entertainment, sport and venues but also information on other industry sectors where Australians and New Zealanders are spending their leisure dollars.
This latest issue includes features on how Auckland's Eden Park has maximised its utilisation, venue cleaning adhering to the UN's Sustainable Development Goals, turning members into marketeers and Austrade's roadmap for rejuvenating tourism, along with a featurette on the Sydney Opera House's redeveloped Concert Hall.
VMA members can also view the magazine in an eformat by clicking here. Back issues can be viewed here.