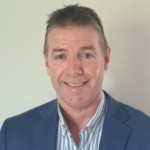 Wayne Middleton CVE
Global Vice President, Risk at Momentus Technologies
Wayne Middleton CVE is the Global Vice President of Risk Manager software for Momentus Technologies, (formerly Ungerboeck). He is the founder of the software which was acquired by Ungerboeck in 2022. He is responsible for supporting Momentus' clients globally to maximise product value and help mitigate risk.
Wayne was, until recently, the owner of Reliance Risk consulting in Australia and New Zealand. He held roles as Principal and Managing Director in Australia for over 15 years. Reliance helps public venues, events, sports and companies in the entertainment industry to manage safety, security, enterprise, emergency and disruption-based risk.
Wayne has over 35 years' experience in management and operational roles in the venues and events industries and over 25 years as a risk management professional. He is a VMS graduate (1996), was the past Chair of the VMS (2018-21), holds a Masters in Risk Management, a Bachelor of Business Administration, and a Diploma in Security Risk Management. He also holds a CVE designation awarded by the IAVM, is an instructors on the IAVM's Academy of Venue Safety and Security (AVSS) in the US, and is the inaugural Chair of the VMA's Institute of Venue Safety and Security.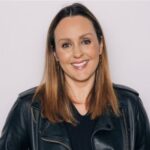 Hannah Foster
Chief Information Security and Privacy Officer at Live Nation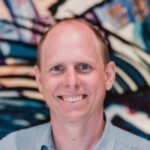 Stuart Lyon AVM
Venue & Event Operations Director of Tātaki Auckland Unlimited
Stuart is the Venue and Event Operations Director at Tataki Auckland Unlimited, who own and operate most of the sport, entertainment and cultural venues across Auckland, New Zealand.
Stuart has been involved in the event and venue management industry for 18 years, working for various venue management organisations in both Perth and Auckland. Stuart has a broad range of experience in venue types from community sporting facilities, major stadium to performing arts and conference centres.
Stuart has either secured or delivered a broad range of event content from FIFA World Cup Qualifiers, stadium concerts, international sporting tests, major music festivals, international conferences to the performing arts theatrical seasons and festivals.
Having held both senior level operational and commercial roles during his career, Stuart's brings a unique insight into the value chain for venue management organisations securing and delivering events.
Stuart has a strong background in venue and event operations with a key interest in patron safety, risk management and emergency response.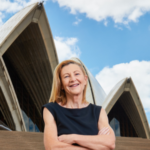 Jenny Muldoon
Head of Visitor Services at Sydney Opera House
Jenny holds more than 35 years' experience within the security industry, with 15 of those years in senior executive positions in Security, Organisational Change, Emergency management and Business Resilience. In more recent years her role has focused on Safety, Risk and customer excellence at Sydney Opera House where she holds the role of Head of Visitor Services and is responsible for the largest customer facing teams within the Opera House. She has implemented large scale organisational training programs for cultural change in customer excellence, diversity, inclusion and belonging.
Jenny also held the Role of Head of Security for Sydney Opera House from 2010 to 2016 and has worked internationally across the highly regulated environment in aviation and law enforcement industries, and has engaged over a long period with the counter-terrorism community and with Federal and State Governments. Jenny was a detective within the NSW Police and held this position for 13 years.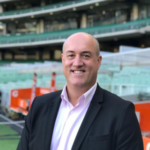 Michael Roberts
Associate Security Consultant at Arup
Michael is a safety, security and risk management professional with over 20 years' experience in major event safety and security and critical infrastructure resilience.
He leads Arup's major events and venues and critical infrastructure offering for the Resilience, Security and Risk team for Australasia and provides clients with support in the areas of safety and security design, strategy development and implementation, operations, resilience planning and delivery and security capability development and training.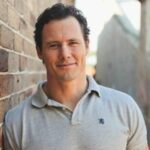 Al Baxter
Senior Principal, Architect at Populous
Al is a Senior Principal and registered architect with extensive knowledge in stadia, sports master planning, elite training facility, convention and exhibition design having worked both in Australia and internationally. Al is also an ex-professional sportsman who was the most capped prop in the history of Australian Rugby Union when he retired in 2011. His time as a professional sportsman, combined with his design expertise, makes him uniquely qualified to create venues loved by players and spectators alike. Al led the team on the design of Commbank Stadium, Australia's newest rectangular stadium, as well as the design of the NSW Rugby League Centre of Excellence at Sydney Olympic Park. More recently, Al was the project lead for the Stadium Australia Redevelopment and led the Populous APAC COVID safe venue readiness planning helping sporting codes and venues with their plans to open safely to spectators. Prior to this, Al assisted Fiji Rugby Union in their bid for the HSBC World Sevens and Rugby Australia's bid to host the 2021 Women's Rugby World Cup.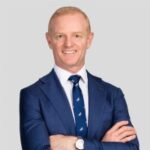 Nick Martin
Head of Strategic Risk Consulting, Pacific at Marsh
With a career of over 25 years that spans defence, major events, senior corporate positions, risk management and resilience consulting, Nicholas has experienced first-hand the challenges of successfully delivering risk and resilience programs in both corporate and complex operating environments.
Nicholas started his working career as a Royal Australian Navy Clearance Diving Officer. On completion of his 11 years' service with the Royal Australian Navy (RAN), Nicholas held senior operational and resilience roles in the Sydney 2000, Salt Lake 2002 Olympic Games and the Manchester Commonwealth Games. The next chapter in Nicholas's career began with his role as General Manager Security, Strategy at Telstra where he aligned Telstra's large and diverse regulatory and commercial security services and functions. After nearly four years with Telstra Nicholas assumed the role of Head of Global Security, Macquarie Bank.
On leaving Macquarie Bank, Nicholas moved into a consulting services role with Control Risks Group as their Regional Head of Crisis and Risk Consulting that saw him deliver a broad range of consulting services in challenging environments through Africa, the Middle East, Asia and the Pacific. The experience gained while working with Control Risks Group allowed Nicholas to establish his own private threat and risk consultancy supporting large and complex extractive resource projects in complex locations such as Middle East, Papua New Guinea and South East Asia. After 5 years Nicholas decided to return to a corporate role as the national Head of Property and Security at AGL Energy where he held that position for 6 years.
Nicholas is currently Marsh's Head of Strategic Risk Consulting, Pacific and leads a 40 person consulting team across the region delivering enterprise risk management, resilience, ESG and cyber advisory services.
Nicholas holds tertiary qualifications in Risk Management, Applied Science, Management, Maritime Studies and Public Administration.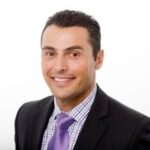 Johnny Naofal
General Manager – Safety, Security and Facilities at Sydney Cricket & Sports Ground Trust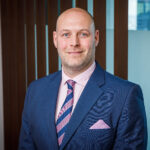 James Wagg
Director of Facilities at ASM Global (APAC)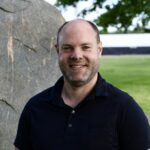 International Guest Instructor - Morten Therkildsen
Head of Security, Health and Safety at Roskilde Festival
Morten Therkildsen is the Head of Security, Health and Safety at Roskilde Festival. Northern Europe´s largest festival with 145.000 participants every day for 8 days, and with 80.000 people sleeping on campsite.
In 2012 Morten graduated with a Bachelor in Crowd safety Management from UK, and this year he is graduating a Master degree in Crowded Places and Public Safety Management.
Roskilde festival Group is a charity organisation focusing on cultural and humanitarian work for young people. The Festival has existed since 1972 and has donated more than 100.000.000 AUD to the cause.
During the year the Roskilde Festival Group is providing services to other promotors and through here, Morten is working as a consultant for clients such as Danish National Television, UEFA, Live Nation and many other clients. He also teach at the catastrophe and crisis management academy in Denmark.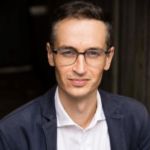 Nic Boling
Vice President IT & Security at Tessitura Network
Nic Boling is responsible for cyber security at Tessitura, a not-for-profit software and hosting company that powers arts and culture. Before joining Tessitura, Nic was Chief Technology Officer at Sydney Opera House for six years from 2015 where he built the organisation's first cyber security team. He has hands-on experience securing venue systems and leading cyber security incident response. He holds a Master's in Policing, Intelligence & Counter Terrorism and a Master's in International Security Studies from Macquarie University, a Graduate Certificate in Cyber Security from Griffith University, and a Bachelor of Security Analysis from ANU.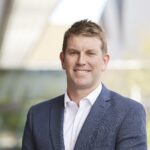 Darren Horne
Head of Security & Safety at Melbourne Convention and Exhibition Centre
Darren Horne joined the award-winning Melbourne Convention and Exhibition Centre (MCEC) in July 2018.
Previously with over 11 years' experience in Victoria Police he achieved the rank of Sergeant before moving into private industry. Darren continues to maintain a deep knowledge of the National security environment including subject matter expertise in activism and public safety risk mitigation strategies.
Dedicated to his team's success, Darren leads MCEC's high-performing Security, Safety and Wellbeing Team to drive a culture of health and safety.
With over 1,500 events held at the venue each year, and over 3 million visitors, Darren is responsible for ensuring every visitor is safe and secure.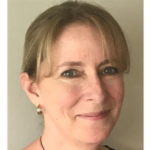 Sue Max
General Manager, Operational Strategy at VenuesLive Management Services (NSW) Pty Ltd
Sue Max is the General Manager, Operational Strategy, for VenuesLive (NSW) Management Services Pty Ltd. VenuesLive operates Accor Stadium and CommBank Stadium in Sydney and Optus Stadium in Perth. Sue is also the Licensee of Accor Stadium, one of the largest licensed premises in NSW.
Sue has been involved in the event and venue management industry for over 35 years, working with various sporting organisations, including the Sydney Olympic Committee for the Olympic Games (SOCOG). Just prior to the Olympic Games, Sue took up a permanent position with the Olympic Stadium (now Accor Stadium) and was part of the original team which opened the then, 110,000 seat venue in 1999.
Between 2004 and 2020, Sue was the General Manager of Venue Management, overseeing Venue Operations, Event Operations and Staffing Operations & Services. The role included the operation of both Accor Stadium and CommBank Stadium, the delivery of all events and the management of the Company's 2,500+ strong NSW in-house casual workforce.
From an event perspective, Sue has been involved with the planning and delivery of some of the world's largest sports and entertainment events held in Australia.
In terms of her venue management experience, Sue played a lead role in the mobilisation and operational transition into CommBank Stadium and spent six months in Perth leading the initial delivery of the pre-operational phase of services at Optus Stadium.
Over recent years, Sue's position has evolved into a strategically focussed role, undertaking a company-wide approach to VenuesLive's core operational systems across its core strategies and standards. Particularly as it relates to safety, security, emergency and incident management, risk management, training and education programs.

Mark Oxnam
Executive Manager – Security & Precinct at Melbourne Cricket Club
Mark spent 13 years working in law enforcement before transitioning to the private sector for the past 10 years, working in global security and asset protection roles in both logistics and major event planning. As the current Melbourne Cricket Club (MCC) Executive Manager Security and Precinct, Mark is responsible for the security posture of the venue, this involves strategic oversight and delivery of major security projects, complex operational planning for national and international events, and leading a wide variety of internal and external stakeholders at the Melbourne Cricket Ground to ensure patrons can experience the theatre of live sport and entertainment in a safe and secure environment.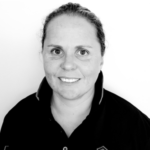 Leanne Walsh
Founder and Principal Trainer of Baseline Behaviour and Consultancy
Leanne is an expert in body language, deception detection and situational awareness, having studied and trained with some of best body language experts in the world such as Joe Navarro, Lena Sisco and Chase Hughes.
The holder of an Expert Body Language Certificate from Joe Navarro Body Language Academy, recognised by the American Psychology Association, Leanne provides unique skills to identify intentions of people by the way they are interacting with others and the environment.
Her training in interrogation, elicitation and deception detection coupled with her 21 years of state law enforcement experience within the NSWPF, sets her above the rest in situational awareness and hostility investigation.
Leanne has travelled to London UK, where she was trained in the techniques of Project Servator from the National Project Servator Team.
Leanne holds a Bachelor of Policing, as well as tertiary qualifications in security and risk management, training and assessing, emergency management and government investigations.
Leanne is the Director of Baseline Behaviour and Consultancy Pty Ltd who specialise in training behaviour detection techniques to individuals and organisations to help eliminate the threat of hostile actions in public locations.