The Venue Management Association is pleased to announce the 2023 Venue Industry Awards Finalists.
The VMA's Venue Industry Awards is the leading Awards program within the venue management industry for the Asia Pacific region. For over a decade, the Awards have been showcasing the finest talent across several categories:
Venue Professional of the Year
Allied Professional of the Year, and
Young Achiever of the Year
The venue industry is one of a kind in that it attracts incredible people who are passionate about what they do. The Awards celebrate the outstanding achievements of professionals who have created memorable moments and events that shape the culture and history of our nation.
The purpose of the Awards program is to recognise and validate the leaders, innovators, and go-getters within our industry. The Awards are based on nominees' achievements within the last 12 months – the 2022 calendar year.
The Finalists for 2023 are:
Venue Professional of the Year Award
Patricia McNamara CVE – General Manager – Brisbane Entertainment Centre; ASM Global
Andrew Travis AVM – Chief Operating Officer; Melbourne & Olympic Parks
Mark Zundans CVE – General Manager; Stadiums QLD – The GABBA
Allied Professional of the Year Award
Travis Dines – Director of Operations; Delaware North
Nicholas Lovett – General Manager – Operations; Incognitus
Steve Mackenzie CVE – Chief Innovation Officer; Momentus Technologies
Young Achiever of the Year Award
Tahlia Clark – Event Manager; VenuesLive
Matilda Dwyer – Ticketing Services Manager; Theatre Royal Sydney
Erica Kennedy – Venue Coordinator; Logan City Council Performing Arts Program
VMA President Leighton Wood noted "The Venue Industry Awards continue to recognise the best that our industry has to offer. This year we received a record number of nominations highlighting the outstanding calibre of the award nominees. Their incredible accomplishments are unparalleled, and they should all be extremely proud of themselves. Best wishes to all of the Award finalists. I hope to see you continue to shine in our wonderful industry."
The 2023 Venue Industry Awards is proudly sponsored by industry-leading organisations including Ross Video, PBM Safety, and Momentus Technologies.
The Venue Industry Award winners will be announced at the 2023 VMA Gala Dinner held on 23rd May 2023 at the Melbourne Cricket Ground.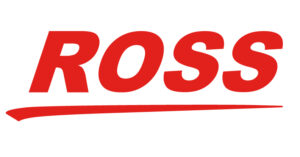 Proud Sponsor of the VENUE PROFESSIONAL OF THE YEAR AWARD

Proud Sponsor of the ALLIED PROFESSIONAL OF THE YEAR AWARD

Proud Sponsor of the YOUNG ACHIEVER OF THE YEAR AWARD