The IAVM's Venue Professional magazine's July/August issue is now available for VMA members to access online.
Under the VMA / IAVM affiliation agreement all VMA members automatically receive reciprocal membership of the IAVM and access to the new digital format of their hugely popular industry publication.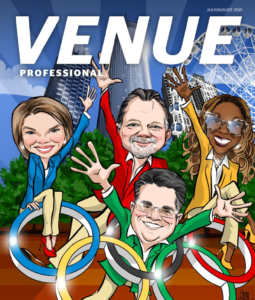 In this edition….
Incoming IAVM Chair Eric Hart, CVE, in a feature written by Linda Deckard
Features on our latest industry honorees Denny Magruder (Charles A. McElravy Award), Russ Simons (Joseph J. Anzivino Distinguished Allied Award), and Michael Taormina (IAVM Foundation Legacy Award)
Our always anticipated "Lighter Side," "In the Quirks," and "For the Love Of"..features
"What's Going Up" with a look at the Charlotte Convention Center
Numerous features on re-opening, COVID-19, and other topics of the day that impact the public assembly venue industry
Sector columns covering the wide swath of our industry and membership!
Click here to read the online edition.