Dean Hassall Consulting To Assist Surf Lifesaving Queensland with development of statewide facility strategy.
Respected venue and event industry professional, Dean Hassall, has commenced the major milestone of 10 years of operating Dean Hassall Consulting Pty Ltd (DHC) with the appointment to major industry projects in Queensland and the Northern Territory.
Dean, along with wife and company associate director, Carolynne Hassall, has been commissioned by Surf Life Saving Queensland (SLSQ) to assist with delivering the organisation's Statewide Facilities Strategy.
Funded by the Queensland Government through the Get Planning Spaces Program, the purpose designed data capture, analysis and interpretation exercise will focus on the correlation between SLSQ club facilities, infrastructure and participation. Culminating in the development of a planning framework for SLSQ, the project will lead to a more coordinated, strategic and innovative planning approach to the ongoing provision of facilities for surf life saving participation across the State.
DHC previously developed the Queensland Rugby League (QRL) Statewide Facility Strategy during 2015.
Working in partnership with the QRL and the Sport and Recreation Services arm of the Queensland
Government, the project was cash-flowed through the NRL Innovation Fund. The framework became a highly regarded benchmark strategy for Queensland sports and recreation bodies to align and prioritise facility needs on the basis of participation trends and population projections across definable geographic levels.
Closely following the SLSQ project appointment, DHC has also successfully tendered to assist City of
Darwin with a study, funded by the Northern Territory Government, into infrastructure upgrades and industry benchmarking for the George Brown Darwin Botanic Gardens Amphitheatre.
The project is aimed at giving recommendations to the City of Darwin for increasing venue usage, ensuring compliance with industry standards and legislation, and addressing the ongoing needs of Darwin's community users and commercial hirers.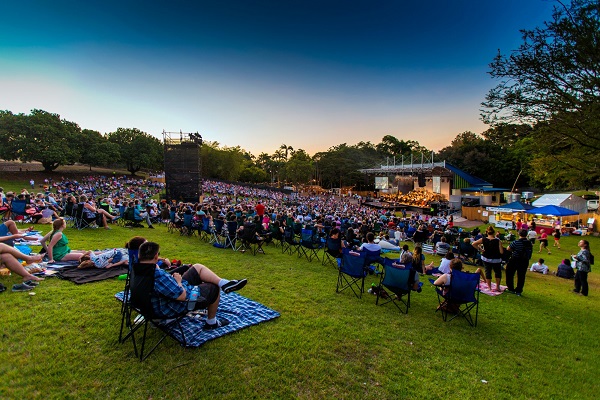 DHC continues to deliver a range of managerial, operational and business development solutions for venue owners, operators and industry providers. Since 2009, the two-person firm's list of high profile clients has progressively broadened in Australian and Asia Pacific markets. The symbiosis between Dean's venue industry knowledge and leadership, and Carolynne's expertise in procurement, brand strategy and events coordination, has been a productive blend for the pair's recent decade in management consulting.
Major projects delivered or underway by DHC over the past 12 months include:
• For the recently announced Kai Tak Multi- Purpose Sports Centre, Hong Kong – sub-contractor advisory services to the KPMG-Advisian Consultancy, in the areas of major public facility operations and management;
• Assistance to Brisbane City Council as a specialist advisor for the 2022 Riverstage Master Plan;
• Provision of strategic, commercial and operational assistance to Netball Queensland for the opening of the new Queensland State Netball Centre;
• Assistance to City of Gold Coast with design input and operational modelling for the proposed Coomera Civic Hub development concept;
• Specialist advisory services in compliance, procurement and supply contracting for the Brisbane Racing Club; and
• Leading and coordinating the Gold Coast 2018 Commonwealth Games' development and negotiation of venue use agreements with competition venues.
Dean Hassall remains a long standing committee member and instructor of the Venue Management Association (Asia and Pacific) Ltd's highly successful Venue Management School.
Click here to contact Dean Hassall Consulting Pty Ltd via their Australasian Leisure Management Supplier Directory listing.
[DISPLAY_ULTIMATE_SOCIAL_ICONS]