BACK TO BUSINESS SUPPLIER – PBM Safety
PBM Safety now positioned to service both East and West Coasts of Australia with expanded service offering for venues and events, and expanded specialist expertise in our key markets.
We are happy to announce that Jon Caisley has taken on the role of WA Safety Coordinator. Jon has a strong AV background and is well known in the WA Event and Entertainment scene.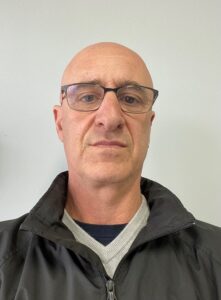 PBM Safety offers Event and Entertainment Emergency, Risk and Safety consultation. We have already delivered the entertainment at the 2021 Toyota AFL Grand Final at Optus Stadium and have assisted with development of Safety Management systems at Perth Arena in the past.
We have delivered Safety for Festivals like Future Music at Joondalup Arena and The Cable Beach Polo Event. We have also provided Safety consultancy and staff for Mandurah and Busselton IRONMAN triathlons recently provided COVID Safety consultancy for the Ord Valley Muster.
With the Event and Entertainment requirements in WA being substantially different to other jurisdictions, we felt is required local knowledge and resources as it will be "stand alone' for the next period of time.
The "Office" is in Perth and contacts are as follows:
Jon Caisley – WA Safety Co-ordinator
Email: jon@pbm.net.au
m: +61 424 554 601
We have added some other services to the normal PBM services with Test and Tag (Electrical). This can be done along with EOC Manager, Safety Officer, COVID Safe Supervisor/Marshal and all associated documents for events and entertainment.
Feel free to contact Jon directly and look forward to our WA Clients getting back to the Event spaces both metro and regional in WA.
We are still based in:
Victoria (Head Office)
Paul McCarthy AVM – Director
Email: paul@pbm.net.au
m: +61 410 503 601
Queensland
Bryan McCarthy – QLD Safety Co-ordinator
Email: bryan@pbm.net.au
m: +61 407 952 351
Contact Information