BACK TO BUSINESS SUPPLIER – INZENIUS
The Event industry has been one of the hardest impacted during the COVID pandemic but as always it will not only survive but prosper as we move on.
In its history the event and hospitality industries have been one of the most progressive in helping people out of difficult times. The industry provides a sugar hit to the people which is in part due to it being such a thrill to attend events to lift the spirit of the population.
Inzenius looks forward to better times ahead for the industry not only reviving Back to Business by continuing to innovate with its all-in-one Event People Management, Rostering, Timekeeping and Australian Compliant Payroll, but also being an Aussie based, owned and operated innovator.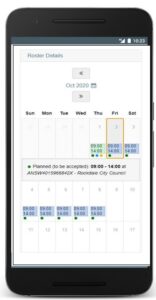 As our venues move on to reopening, we can help rebuild the teams with contemporary communications direct to their devices that can lead to improved engagement.
• Employee communication via their device.
• Roster templates from previous events or:
• Rosters built based on event attendance or:
• Rosters freeform built.
• Auto filled rosters with current available employees to each station.
• Roster notification and acceptance to employee device
• Employee device or site timekeeping options.
• Inbuilt approved timesheets creation and approval.
• The most comprehensive automated award interpretation
• Simplified Payroll production and pay distribution to their banks
• Pay slips publication to employee device
• ATO STP automation
• Australian based event industry support
Australian owned and operated venue Payroll system provider
Contact Information